Indian scientist in detention in the US for stalking, harassment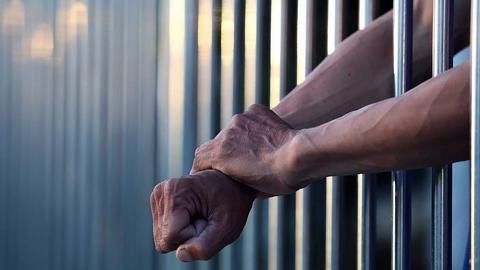 A 38-year-old Indian scientist, Tarun K Bhardwaj, has been in detention in Texas, US, since December'16 for constantly stalking and harassing a female student of A&M University.
He has been charged several times for harassing the same woman, but Bhardwaj contends it is "not such a big deal in my case as I liked her".
He also alleged racial discrimination and conspiracy.
In context
US: Indian scientist stalked student he "liked", jailed
History
A history of crime
Bhardwaj reached US in 2007 after a PhD from BARC. According to his now-removed profile on the A&M website, he then underwent specialized training.
In 2015, he was arrested several times for harassing the woman. He was made to sign surety bonds, which he then violated many times.
Eventually, he was made to wear a GPS monitoring device, which he removed illegally.
Family
Family alleges racial discrimination and conspiracy over his "meteoric rise"
Bhardwaj's family in Bulandshahr echoed his allegations and claimed "high-level corruption and racial discrimination" against him.
According to his brother, all this was in retaliation after he exposed corruption there and refused to withdraw his case.
Meanwhile, his father believes he was targeted "because of his meteoric rise in his field".
His family has written to the PMO and other departments seeking help.
Love World news?
Stay updated with the latest happenings.
Notify Me
Official
Indian consular officials, however, confirm his series of crimes
However, Indian consular officials agreed Bhardwaj was likely guilty.
This was the fifth detention, "and every time he has been booked for harassing the same female student, which is a serious charge", an official said.
"Even Indians at the university prefer to stay away from him because of his behavior," he added.
Bhardwaj will be deported to India when the court proceedings are done.