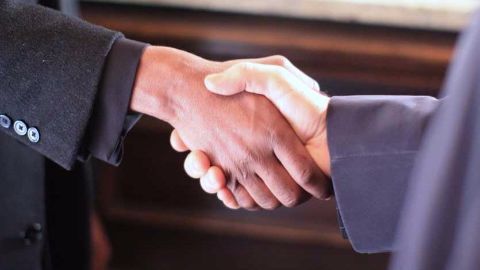 United States, Japan and 10 other Pacific Rim nations reached final agreement on the 'Trans-Pacific Partnership' deal, touted as the largest regional trade accord in history.
The conclusion of the deal after years of negotiations, was merely "an important first step," said Michael Froman, the US trade representative.
The deal now awaits scrutiny in Congress, which must provide approval, for it to take effect.
In context:
Trans-Pacific Partnership deal summarized
The Trans-Pacific Partnership (TPP) deal is a trade agreement among several Pacific Rim countries concerning a variety of matters of economic policy.
Among other things, TPP will seek to lower trade barriers such as tariffs, establish a common framework for intellectual property, enforce standards for labour law and environmental law, and establish an investor-state dispute settlement mechanism.
Beginning

When did it start?
Historically, TPP is an expansion of the Trans-Pacific Strategic Economic Partnership Agreement signed by Brunei, Chile, New Zealand and Singapore - that came into effect in 2006.
Beginning in 2008, additional countries joined for a broader agreement, bringing the total number of participating countries to twelve.
Contentious issues like agriculture, intellectual property, and services delayed the negotiations, initially meant for conclusion in 2012.
Love World news?


Stay updated with the latest happenings.
Countries part of the deal

The 12 countries that are part of the TPP deal include USA, Japan, Malaysia, Vietnam, Singapore, Brunei, Australia, New Zealand, Canada, Mexico, Chile and Peru.
Criticism

Critics of the deal
Opponents in US see the pact as mostly a giveaway to business, encouraging further export of manufacturing jobs to low-wage nations.
The biggest criticism seems to be the secretive negotiations in which governments are seeking to bring in changes that voters have no knowledge about.
Environmentalists and internet privacy advocates too are against certain provisions of the deal, based on documents leaked by Wikileaks.
Wikileaks revelation

Some of the TPP agreement was leaked online via Wikileaks. For instance, TPP could demand Internet service providers (ISPs), to police what their users access on the internet. Further, the agreement takes a softer approach on environment.
6 Oct 2015

Trans-Pacific partnership deal agreed
Love World news?


Stay updated with the latest happenings.
Opposition from presidential candidates

Republican Presidential candidate, Donald Trump, called the agreement "a terrible deal". Senator Bernie Sanders, running for the Democrats' 2016 nomination, said, "Wall Street and big corporations just won a big victory to advance a disastrous trade deal" and "Now it's on us to stop it from becoming law."
2 Feb 2016

TPP will affect Indian exports: Commerce Ministry
Commerce and Industry Minister Nirmala Sitharaman stated that the TPP will significantly impact India's exports in sectors such as pharmaceuticals, textiles and chemicals.
She said the TPP's investor-state dispute mechanism will complicate trade procedures in countries that are not part of the TPP.
She added that the External Affairs Ministry would soon conduct a study in the context of TPP to circumvent these challenges.
4 Feb 2016

TPP signed in New Zealand
One of the biggest multinational trade deals, the Trans-Pacific Partnership was signed by trade and commerce ministers from its 12 member nations in New Zealand.
The ceremony in Auckland brought the trade pact, which has been five years in the making, another step towards to becoming a reality.
Hundreds of protesters gathered outside the SkyCity building in Auckland to voice opposition to the deal.