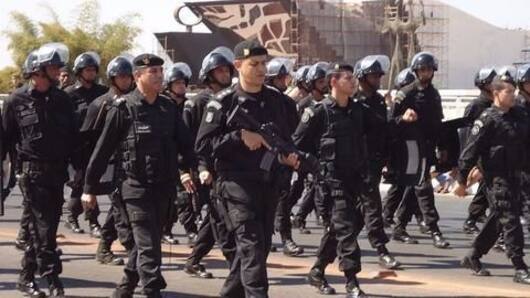 Brazilian cops crackdown on Sao Paulo's 'Crackland', dozens arrested
Nearly 40 people have been arrested by Brazilian police over drug trafficking charges in an area in Sao Paulo where crack cocaine has been sold and consumed with impunity for years.
Around 500 armed policeman were involved in the operation in the area widely known as Cracolandia or Crackland.
The operation was met with car vandalism and looting by dozens of angry addicts.
Sao Paulo mayor announces measures to finish off Crackland
Credits:
Sao Paulo Mayor Joao Doria said the operation would end the impunity with which Crackland functions.
He has vowed to raze several buildings and redevelop the streets in the area which have turned into open-air drug markets.
He said CCTV cameras would be installed and police would be permanently deployed there.
"Crackland doesn't exist any more and it won't come back," said Doria.
Crackland a symbolic representation of Brazil's drug epidemic
Brazil is home to an estimated 1 million crack users, the highest in the world. Crackland in many ways is representative of Brazil's drug epidemic.
At times, the area which is located in the center of Sao Paulo, Brazil's largest city, has drawn over 2,000 people trying to buy or sell crack.
Around 30% of Crackland's residents are women, who are more vulnerable.
Love World news?
Stay updated with the latest happenings.
Yes, notify me
Where do the drugs come from?
Credits:
Brazil shares a long border with coca leaf producers Colombia, Peru, and Bolivia.
The leaves are smuggled to rural Brazilian towns where coca paste is cooked into low-quality crack rocks.
Micro-traffickers smuggle and sell small quantities of crack in Sao Paulo.
The supply is untraceable and plentiful. A crack hit costs around $2 in Crackland, cheap enough for low-income drug users.
Previous attempts at countering drug problem failed
Sao Paulo's former mayor Fernando Haddad had launched a program in Crackland to counter-addiction without the use of police force through therapy.
However, many thought the approach wasn't working and something had to be done.
Critics believe the recent crackdown will push addiction to other parts of the city.
Mayor Doria remains confident but admitted that it will be difficult to end the problem.