World
Kulbhushan Jadhav case: Pakistan asks ICJ for an early hearing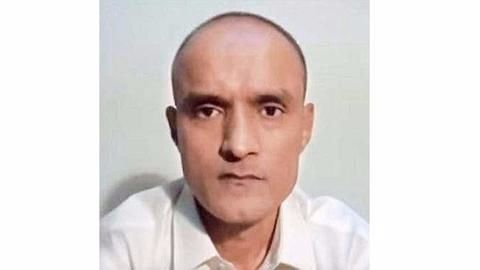 Pakistan reportedly requested the International Court of Justice for an early hearing on Kulbhushan Jadhav's case, who was sentenced to death by a Pakistani military court.
Pakistan's Foreign Office has written to the Hague-based ICJ, expressing its desire for a "quick-hearing" over the next few weeks.
This comes only days after ICJ stayed Jadhav's hanging and endorsed India's request for consular access to him.
In context:
Pakistan seeks early hearing on Kulbhushan Kadhav
Introduction

About Kulbhushan Jadhav's case
Pakistan arrested an Indian named Kulbhushan Jadhav in Mar'16 over charges of terrorism and spying for India's Research and Analysis Wing (R&AW); he is a former Indian Navy officer.
A Pakistani Field General Court Martial sentenced him to death on 10 Apr'17.
On 8 May'17, India moved the International Court of Justice (ICJ) against Jadhav's death penalty.
ICJ stayed his hanging on 18 May'17.
We are in no hurry to execute Jadhav: Pakistani official

A senior official in Pakistan's Attorney General office was quoted as saying although India got the stay on Jadhav's hanging, Pakistan would ultimately win the case. He claimed, "We are in no hurry to execute him (Jadhav) as he is making more disclosures."
Love World news?


Stay updated with the latest happenings.
23 May 2017

Kulbhushan Jadhav case: Pakistan asks ICJ for an early hearing
Wants hearing to be held before ICJ elections

Pakistan made the request in view of elections for the ICJ judges that are scheduled for November. A senior Pakistani official said ICJ might resume the hearing in October. He added, "The (Pakistani) government wants the hearing (in the) next six weeks."
Pakistan's Attorney

Pakistan's Britain-based Attorney Khawar Quraishi
Pakistani Attorney General Ashtar Ausaf Ali is expected to attend ICJ proceedings; no decision was taken on replacing Pakistan's Britain-based Attorney Khawar Quraishi.
A Pakistani Law Ministry official said Quraishi's performance was satisfactory and he raised relevant legal points during the hearing.
Pakistan is also reportedly considering a few names, including Quraishi, to nominate them for the post of adhoc ICJ judge.
International Arbitration

Pakistan's success rate in international arbitration
Pakistan Bar Council (PBC) executive member Raheel Kamran Sheikh expressed concern over the dismal success rate of Pakistan (2 percent) in international arbitration while India's success rate was 60%.
He said the mishandling of Jadhav's case is an example of how the struggle for power between military and political institutions played out and gaps in foreign policy and national security grew.
Love World news?


Stay updated with the latest happenings.
30 May 2017

Pakistan: Jadhav providing evidence on terror attacks
Pakistan has stated that Kulbhushan Jadhav has been providing crucial evidence with regards to recent terrorist attacks inside Pakistan.
Pakistan's Foreign Office spokesperson Nafees Zakaria refused to elaborate further on what information Jadhav had given them. Attorney General Ashtar Ausaf said they had enough evidence to prove Jadhav was a spy.
He said they would present new evidence when ICJ's hearing resumes.