Pakistan economy crosses $300 billion mark, for the first time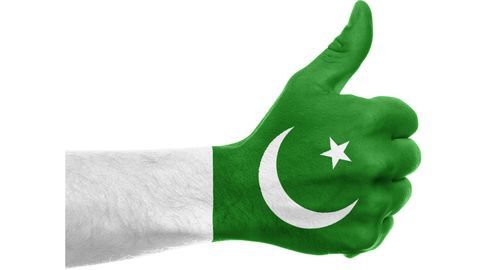 Achieving over 5% GDP growth, the Pakistani economy surpassed the $300 billion mark for the first time.
Pakistan's Finance Minister Isahq Dar said GDP growth was pegged at 5.28% for the fiscal year 2016-17. It was also the first time in 10 years that growth was over 5%.
He lauded the fact that there was "visible growth in the national economy."
In context
Is Pakistan's economy growing?
Growth
How much has Pakistan grown?
Dar said that Pakistan's industrial sector grew 5.02%, agriculture by 3.46% and services by 5.98%. He said that Pakistan also met the budget deficit target of 3.8%.
He added that there was also a 22% growth registered in Pakistan's per-capita income taking it to $1629 from $1333 in 2016.
He said FDI inflow would double by the end of the current fiscal.
Sharif
Nawaz Sharif government to thank for growth, says Dar
Dar stated that the Nawaz Sharif government and its policies were to thank for the current spurt in economic growth.
He said when the Sharif government took over in 2013, the economic growth was at a mere 3.5%.
He also highlighted that Pakistan's foreign reserves were at $6 billion in 2013 and now stands at $21 billion, and is expected to double, this year.
Love World news?
Stay updated with the latest happenings.
Notify Me
Dar is all praise for Sharif administration
"5.28 % growth is less than our target but still is huge improvement to the 3.5 % when the government took over in 2013. When we took over, there was danger of default. And now we are being branded as one of the leading economy."