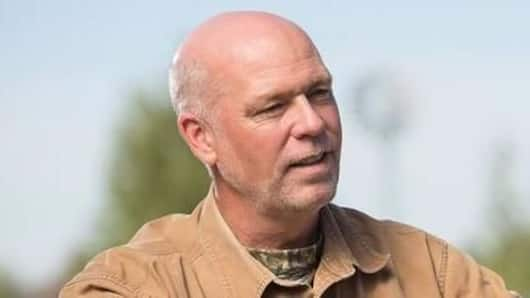 Montana republican wins special election seat despite assault charge
On May 26, Montana Republican Greg Gianforte, who attracted widespread criticism for assaulting a Guardian reporter, won a seat in the US House of Representatives.
Gianforte was charged with misdemeanor assault on May 25 for "body slamming" journalist Ben Jacobs during a campaign event.
Gianforte later apologized for his actions.
His victory was a relief for Republicans worried by President Donald Trump's political stumbles.
Gianforte slammed Jacobs to the ground, broke his glasses
Jacob had asked Gianforte a question during a campaign event in Bozeman, Montana.
An angry Gianforte "grabbed Jacobs by the neck with both hands and slammed him into the ground behind him," said Fox News reporter Alicia Acun, who witnessed the incident.
Gianforte said, "I'm sick and tired of this" and allegedly started punching Jacob.
Jacobs's glasses broke in the altercation.
Gianforte's campaign blamed Jacobs over the incident
Gianforte's campaign said in a statement that Jacobs had "entered the office without permission, aggressively shoved a recorder in Greg's face, and began asking badgering questions."
It said "Jacobs was asked to leave" and lower his recorder, which he declined.
"Greg then attempted to grab the phone.... Jacobs grabbed Greg's wrist, and spun away from Greg, pushing them both to the ground."
Love World news?
Stay updated with the latest happenings.
Yes, notify me
Jacobs's audio recording, witnesses contradict Gianforte campaign's claims
Credits:
The claims made by Gianforte's campaign were contradicted by Jacobs's audio recording of the incident, and the Fox News account.
Jacobs's audio didn't capture Gianforte asking him to leave or lower his recorder.
It recorded Gianforte saying "I'm sick and tired of you guys" and "Get the hell out of here."
"You just body slammed me and broke my glasses," Jacobs was heard saying.
"We stand by Ben Jacobs" say The Guardian
In a statement, the Guardian US editor Lee Glendinning said: "The Guardian is deeply appalled by how our reporter, Ben Jacobs, was treated in the course of doing his job as a journalist while reporting on the Montana special election."
Gianforte apologizes to Jacobs, says he's "not proud" of actions
Gianforte apologized to Jacobs during his acceptance after winning the election.
"When you make a mistake, you have to own up to it," he said, adding that he wasn't proud of his behaviour.
Gianforte said: "I should not have responded the way I did, for that I'm sorry. I should not have treated that reporter that way… I'm sorry, Mr. Ben Jacobs."
US congressman to plead guilty for body slamming journalist
Credits:
Greg Gianforte, a recently elected Republican Congressional representative from Montana, is intending to plead guilty to a charge of misdemeanour assault in a court.
Gianforte had allegedly "body slammed" Guardian journalist Ben Jacobs on May 25, a day before winning the Congressional seat.
Gianforte has earlier donated $50,000 to the Committee to Protect Journalists as part of a wider apology.