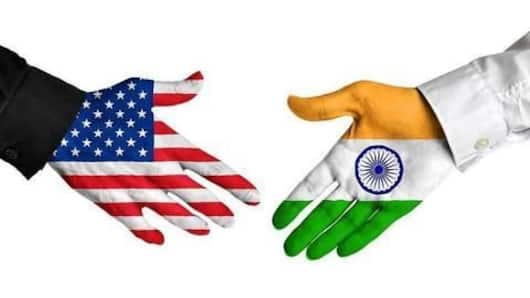 US lawmakers urged to increase investments in India
Robert Orr, Professor and Dean of the University of Maryland's School of Public Policy apprised US lawmakers of the strides India is making toward development and clean energy.
He made his statements at at Congressional hearing. He said "India is thinking big and moving big."
He added that he gained a lot of insight into Indian industry during his visit to India last year.
India making great strides in renewable energy
Orr was speaking at a hearing on US Leadership in Asia-Pacific organized by the Senate Foreign Relations Subcommittee on East Asia.
He said India was meeting and surpassing its goals on solar/wind energy and would continue attracting huge investments.
He said virtually every major corporation in India is investing heavily in renewables. He said it was also a major opportunity for the US.
Why is India moving toward renewables?
Orr argued that India was serious about its climate change commitments and realized the long-term gains of investing in renewables. He said a primary driver in this regard for India was China's massive growth.
Love World news?
Stay updated with the latest happenings.
Yes, notify Me
Other areas India is focusing on
He said development was another key agenda for India and under the Prime Minister's smart cities project, India sought to simultaneously stimulate economic growth with infrastructural development.
He added that India would continue to rely on the IT sector and that cyber security was another area where huge investments were being channeled.
He highlighted these as possible areas for US co-operation in the region.