World
H-1B proposal: Exempt foreign PhD students in US from visa-limits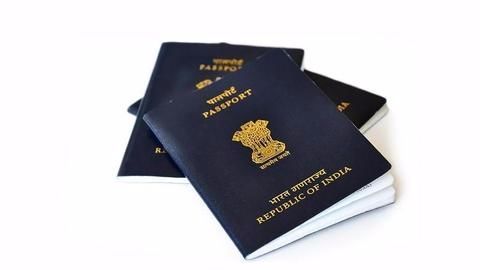 A bill has been introduced in the US House of Representatives seeking exemption for foreign-born holders of American PhDs from the limits of green cards and H-1B visas.
The bill, called the Stopping Trained in America PhDs from Leaving the Economy (STAPLE) Act, was introduced by Congressmen Erik Paulsen and Mike Quigley.
"The act ensures American companies are getting the talent needed," Paulsen said.
In context:
H-1B: Relief for foreigners likely?
What is the H-1B visa?

The H-1B is a non-immigrant visa in the United States set up under the Immigration and Nationality Act, section 101(a)(15)(H). It allows US employers to temporarily employ foreign workers in specialty occupations.
Norms

Amid an anti-immigrant rhetoric, Trump tightened H-1B norms
H-1B visas are capped at 65,000 a year; there are an additional 20,000 visas for outsiders with an American graduate degree.
In April, President Donald Trump signed an executive order tightening rules of the scheme. Earlier, the House of Representatives introduced a legislation decreeing that the "minimum salary of H-1B holders be doubled to $130,000".
All measures were aimed to curtail hiring of foreigners.
Love World news?


Stay updated with the latest happenings.
27 May 2017

H-1B proposal: Exempt foreign PhD students in US from visa-limits
Indians

How did it affect Indians?
Indians are the biggest beneficiaries of H-1B visas. In 2014, IT companies from India took 21,750 out of 65,000 available visas, while 86% of the total visas went to IT professionals from India.
With the tightening of norms, the number of Indians living in the US looking for a job in India increased. The age-old preference for NRI grooms was also caught!
Benefits

If new rule goes through, Indians will have relief
Majority of foreign PhD students in America are Indians. If the bill goes through, they will be benefitted in terms of employment.
"We should be doing all we can to ensure students we educate here use what they've learned to contribute to the US," said Paulsen.
"We cannot advance if we continue sending foreign-born, but US educated, students with advanced degrees away," Quigley said.
19 Sep 2017

US resumes premium processing of H-1B visas after five months
The US has resumed premium processing of H-1B visas subject to a cap of 65,000.
The service was suspended in April in view of a huge rush of applications.
It has also resumed for the 20,000 additional petitions for workers with US degrees.
In such cases, there's a 15-day processing time. If it's not done by then, premium-processing fee is refunded and process expedited.