World
Sri Lanka floods- Indian aid ship arrives in Colombo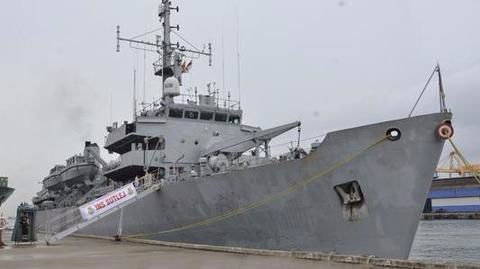 Indian teams have reached Sri Lanka to offer aid to the flood-hit nation as death toll increased to 100.
An Indian ship carrying medical assistance has already docked in Colombo; another is due to arrive on May 29.
Till a day earlier, 60,000 had been displaced. This is Sri Lanka's worst flooding since 2003, when 250 people were killed in monsoon rains.
In context:
Heavy monsoon rains in Sri Lanka trigger floods
Lanka

Sri Lanka: Over 91 dead, 7,800 affected by heavy rains
At least 91 people have died in Sri Lanka in floods and landslides trigger by monsoon rains, the government said on May 26.
More than 7,800 have been affected, said the Disaster Management Centre.
The authorities have issued evacuation orders for those living on "unstable slopes."
Meanwhile, the navy and air force have been pressed into service for relief work.
28 May 2017

Sri Lanka floods- Indian aid ship arrives in Colombo
Love World news?


Stay updated with the latest happenings.
The monsoon has hit only southern Sri Lanka. The IMD expects it to reach South Kerala in the next 4-5 days.
According to the US Climate Prediction Centre, parts of the Western Ghat are likely to experience heavy rain during June 2-8.
The European Centre for Medium-Range Weather Forecasts has also predicted a moderate cyclone in the Bay of Bengal will hit land around May 30.