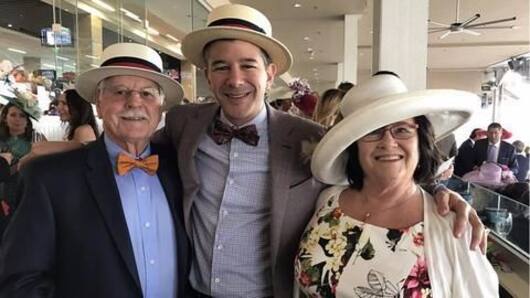 Uber CEO's mother dies in a boating accident
Sources stated that Uber CEO Travis Kalanick's parents Bonnie Kalanick, 71, and Donald Kalanick met with a boating accident on Pine Flat Lake near Fresno, California.
Bonnie Kalanick passed away, while her husband Donald Kalanick was being treated at an area hospital. He is in a serious condition.
Authorities stated that they would conduct an autopsy on Bonnie Kalanick's body soon.
Fresno Sheriff's office makes statement
"Last night, Travis and his family suffered an unspeakable tragedy. His mother passed away in a devastating boating accident near Fresno and his father is in serious condition. Our thoughts and prayers are with Travis and his family in this heartbreaking time."
What happened?
According to police, officers received a phone call about a boating accident at Pine Flat Lake at 5PM on Friday.
When officers reached the location they found the Kalanicks on the shore. Bonnie was dead while Donald was still alive.
He reportedly told police that the boat they were in struck a rock and sank.