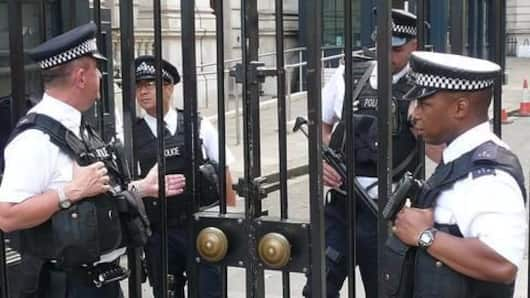 UK intel agency MI5 is investigating 'warnings' about Manchester bomber
It was reported on May 29 that Britain intelligence agency MI5 would investigate the way it handled warnings from the public about Manchester suicide bomber Salman Abedi being a possible threat.
Officials said security personnel were alerted to 22-year-old Abedi's extremist views on at least two occasions prior to the attack.
The attack on Manchester Arena on May 22 left 22 people dead.
MI5 to investigate how Abedi was overlooked despite warnings
A "post incident investigation" has been launched by MI5 into how Abedi was overlooked.
While Abedi studied at Manchester College, two of his acquaintances had warned police of his extremist views by making separate calls to an anti-terrorism hotline.
UK officials said Abedi was one of several persons whose risk assessment by security personnel remained "subject to review."
Investigators- Manchester attacker bought most bomb parts himself
British police said it's likely that Manchester suicide attacker Salman Abedi purchased most of the key bomb components himself.
Police said it's "becoming apparent" that many of his movements and actions prior to the attack were carried out alone.
Investigators are still determining whether Abedi was part of a larger terrorist network.
Police have arrested 16 people in connection to the attack.
Love World news?
Stay updated with the latest happenings.
Yes, notify Me
Abedi may have gone to fight Gaddafi regime in Libya
Abedi was born in Manchester in 1994 to Libyan parents.
His friends remember him as a good footballer and a Manchester United supporter.
Abedi used to smoke Cannabis. A former classmate said Abedi "was a very jokey lad" but "very short tempered."
At age 16, he is believed to have gone to Libya with his father Ramadan to fight the Gaddafi regime.
Former classmate says Abedi 'fit suicide bomber profile'
Abedi's former classmate said Abedi had a gullible personality and didn't "come across as an intelligent person."
He said it was unlikely that Abedi was capable of carrying out a complex procedure like conducting a suicide attack and "must have had help."
The classmate said the news of Abedi's suicide attack didn't shock him as Abedi "fits the profile for a suicide bomber."
Police "making good progress" in investigation, 15 arrests so far
Police said they are "making good progress" and have around 1,000 people working on the investigation into the attack.
Police have appealed to the public to pass on any information about Abedi's movements in the UK since May 18, when he returned from abroad.
So far, police have arrested 15 people from Greater Manchester, Warwickshire and Merseyside in relation to the bombing.
UK terror threat level downgraded to 'severe'
The UK's counterterrorism chiefs have reduced the country's terror threat level to 'severe' from the highest possible level of 'critical'. Soldiers who were deployed after the blast to assist police to ensure security are being withdrawn gradually.
Abedi's sister says bombing possibly in retaliation to US strikes
Abedi's sister Jomana told the Wall Street Journal that her brother's actions may have been in retaliation to US-led coalition strikes in the Middle East.
"He saw the explosives America drops on children in Syria, and he wanted revenge," she said.
A Libyan official said Abedi called his mother and brother 15 minutes before he detonated the suicide bomb.
Abedi showed signs of extremism, sympathy for ISIS
Abedi's older brother Ismail, 24, is among those arrested after the attack. Abedi reportedly had a very bad relationship with his family.
Abedi had shown extremist tendencies and had even castigated the imam of a Manchester mosque who condemned ISIS violence in a speech.
ISIS has claimed the Manchester attack was carried out by one of its fighters, a claim that remains unverified.