Was 2001 Parliament attack planned to help Laden escape?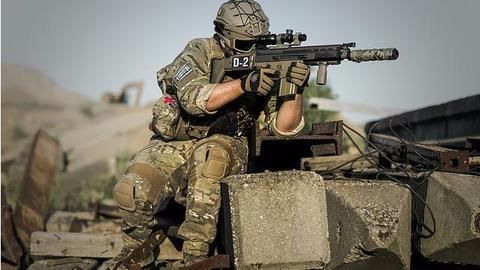 A new book claims that the 2001 Indian Parliament attack was orchestrated by Pakistani ISI-sponsored terror outfits to trigger an Indo-Pak military standoff.
This helped Taliban chief Osama bin Laden evade capture by US-led forces from the Tora Bora caves in Afghanistan.
The claims, made in "The Exile: Flight of Osama bin Laden," is written by British investigators Adrian Levy and Catherine Scott-Clark.
In context
Escalating Indo-Pak tensions ploy to shift American focus
Background
Bin Laden was hiding against US offensive in Tora Bora
In December 2001, the US-led invasion in Afghanistan had left the ruling Taliban and al-Qaeda responsible for the September 11 attacks, in tatters.
The insurgents and their head Osama bin Laden were reduced to hiding in the remote, inhospitable but reinforced Tora Bora caves.
Tora Bora is situated along Afghanistan's porous border with north-west Pakistan, which is largely lawless.
Escape plan
Escape to Pakistan was bin Laden's only survival option
The US had intelligence of bin Laden's presence in Tora Bora.
The US-led coalition launched a massive air and ground offensive on Tora Bora with the aim of killing or capturing bin Laden.
For bin Laden, the best option for escape was to cross the border into Pakistan.
However, the border was manned by the US-backed Pakistani Army, making crossing dangerous.
Love World news?
Stay updated with the latest happenings.
Notify Me
Only war could make Pakistan move troops from Afghan border
Only a war between India and Pakistan could prompt Islamabad to re-deploy troops from its western border with Afghanistan to its eastern front. With the western border unprotected, bin Laden would be able to cross over safely.
Parliament attacked
India mobilized troops along Pakistan border, war loomed
After the attack on the Parliament by Pakistan-sponsored terrorists on December 13, 2001, India initiated Operation Parakram - a massive troop mobilization along the Pakistan border.
The stand-off lasted from December 2001 to May 2002 and cost India and Pakistan $3.4 billion and $1.4 billion respectively.
Indo-Pak relations remained tense. Diplomatic intervention helped prevent escalation to war and possible nuclear conflict.
Pakistan troop re-deployment allowed bin Laden to escape
The India-Pak standoff prompted the re-deployment of six battalions of the Pakistani Army, who had previously been paid off by the CIA and tasked with blocking the Pakistani side of the Tora Bora mountains. This allowed bin Laden to escape into Pakistan.
Details
Bin Laden was on the verge of surrendering before attack
In an interview with DNA, Levy noted that prior to the Parliament attack, al-Qaeda and America were secretly negotiating bin Laden's surrender through his aide Ibn Sheikh al-Libi.
The US lost contact with him the day after the Parliament attack, right after he was granted a two-day extension.
Levy said there were links between the al-Qaeda and Parliament attackers Laskhar-e-Taiba (LeT) and Jaish-e-Mohammed (JeM).
ISI's links to Al al-Qaeda
CIA seized correspondence and documents connecting al-Qaeda and LeT. "This led the CIA to conclude that the ISI knew intimate details about al-Qaeda, as LeT could not have had dealings with that outfit without passing them along," Levy revealed.