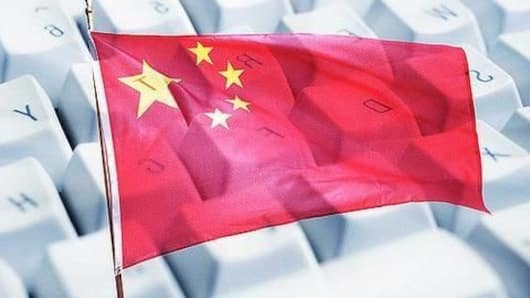 China to implement controversial cyber security law from June
Come June, China's walls are going to get a little bit higher as Cyber Security Law (CSL) which aims to protect consumers from data siphoning by online service providers, comes into effect.
Although, China already has stringent guidelines in place for the Internet, this would be the first comprehensive law to tackle cyber security on a national level.
Here's all you need to know.
What's in the radar?
The main targets of CSL are "critical information infrastructure" (CII) operators, which not only include traditional industries such as power, transport or finance but any industry that can potentially harm "people's livelihoods."
Thus, any company foreign or national that has a significant amount of data, falls under the purview and can be subjected to Cyber Security Law mandates by the regulators.
Everything comes under scrutiny
Under the CSL, every cyber security system and procedure are deemed suspicious by the Cyberspace Administration of China and other industry regulators will be subjected to a "national security review" to ensure that they cannot be interfered with, and then only CII operators can use them.
Xinhua news agency said, "Those who violate the provisions and infringe on personal information will face hefty fines."
Love World news?
Stay updated with the latest happenings.
Yes, notify Me
Safeguarding personal information at all costs
The main focus of CSL is to safeguard "personal information" and "important data". However, the extent and reach of either of them have not been clearly defined.
Under the law, network and CII operators will be required to localize their information to China and if they wish to transfer any data overseas, it will have to be vetoed by the relevant regulator.
Personal, sensitive and important
Anything that could determine a Chinese individual's identity, which includes birth dates, phone numbers or identity card numbers, will fall under personal information along with political, religious and genetic attributes and will be termed sensitive.
Any data pertaining to security, initiatives, economy and social endeavors will be considered important; the government will also check if the data provided by companies contradict official data.
The full coverage will be known in the coming days
What the CSL can monitor and what is outside their purview will slowly emerge in the coming days, however, it goes without saying that things are going to get tougher for MNCs operating in China from now on.
This move can either be looked as China getting further into its shell or just as an attempt to safeguard its citizens.