World
As fighting continues, Yemen faces 'total collapse', UN warns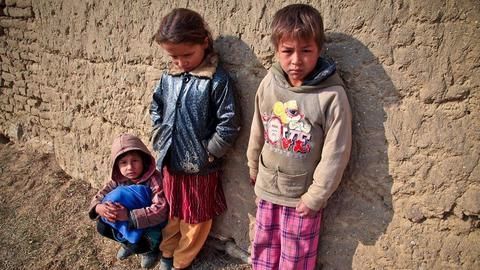 The UN has warned that Yemen is facing "total social, economic and institutional collapse."
Stephen O'Brien, the UN's top humanitarian co-ordinator, told the UN Security Council that "urgent action is required" in Yemen, where nearly 70 lakh people are on the brink of famine.
Since 2015, Yemen has witnessed fighting between the Saudi-backed forces loyal to President Abdrabbuh Mansour Hadi and Shia Houthi rebels.
In context:
Global inaction causing 'total collapse' in Yemen
Background

Yemeni civil war explained
The Civil War in Yemen began in 2015 between troops loyal to their beleaguered President, Abdrabbuh Mansour Hadi, and Houthis, forces loyal to the former President Ali Abdullah Saleh, claiming to constitute the Yemeni Government.
Al-Qaeda in the Arabian Peninsula opposed Hadi and Houthis.
In 2014, a Yemeni affiliate of IS emerged to eclipse AQAP, both of whom have carried out numerous deadly attacks.
31 May 2017

As fighting continues, Yemen faces 'total collapse', UN warns
Love World news?


Stay updated with the latest happenings.
Fighting in Yemen kills 8,000 and injures 44,500 since 2015

The al-Qaeda has taken advantage of the chaos in Yemen to reinforce its presence. The fighting has left over 8,000 people dead and around 44,500 injured since March 2015, according to the UN. Around 1.88 crore people are in desperate need of humanitarian assistance.
Fault?

UN blames global inaction for situation in Yemen
O'Brien said the blame for the dire condition of Yemenis should go to those involved in the conflict and inaction by world powers.
"The people of Yemen are being subjected to deprivation, disease and death as the world watches," he said.
"Crisis is not coming, it is not looming, it is here today - on our watch," he added.
Despite "generous pledges," only fraction of Yemen aid received

O'Brien said only 24% of the $2.1 billion worth of humanitarian aid has been received, despite "generous pledges" by countries. A Cholera outbreak in Yemen has killed 500 outbreak. The UN expects that over the next six months, there could be 1,50,000 cases of cholera.
Yemen conflict

UN says 'call for peace falling on deaf ears'
The UN envoy for Yemen Ismael Ould Cheikh Ahmed, who recently returned from peace talks in Yemen, said the various warring parties are unwilling to compromise.
He said it's "extremely troubling" that key parties are reluctant to accept the "concessions needed for peace, or even discuss them."
"Yemenis are paying a price for their needless delay."