Paris Agreement on climate change- India committed to preserving climate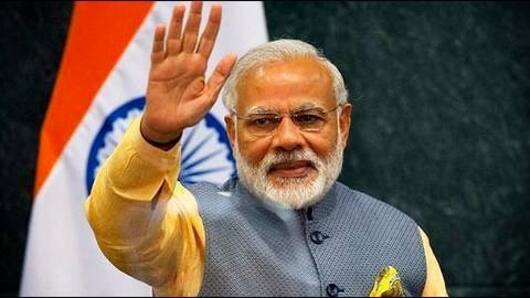 Following the "stormy exit" of the US from the Paris Agreement on climate change, India asserted it is committed to protecting the climate irrespective of international pacts or other nations' stand on it.
At the St Petersburg International Economic Forum (SPIEF), PM Narendra Modi stated "Paris or no Paris," India remains committed to preserving the climate "for the sake of future generations."
In context
Reactions to US's exit from Paris Agreement
India protected environment even before Paris deal: PM Modi
PM Modi stated, "I have in simple way stated the dream of 'new India'. I quoted from 5000-year-old Vedas to say humans have a right to milk the nature but have no right to exploit it."
Future Generations
India is investing for future generations
On US President Trump's withdrawal from the Paris deal, PM Modi stated he won't take sides on the matter as he was "on the side of future generations."
He added India is investing billions in clean energy to reduce emissions and carbon footprint.
Modi earlier said we don't have right to snatch the future generations' right to have "a clean and beautiful earth."
Love World news?
Stay updated with the latest happenings.
Notify Me
US's Exit
Trump accuses India and China of benefiting from deal
Earlier, Trump announced the US was pulling out of the Paris climate change deal and also accused India and China benefiting from the agreement at the US's expense.
China and the US, the world's first and second largest polluters, respectively, are responsible for 40% of the world's emissions.
India, the third largest carbon-emitting nation, accounts for 4.1% of the global emissions.
Vladimir Putin
Should create the conditions for joint work: Putin
Unlike PM Modi, Russia's President Vladimir Putin has emphasized the world needs to work together with the US on climate change.
He stated it would be impossible to agree any deal in climate change if a major emitter like US isn't going to cooperate.
He insisted he didn't blame Trump for pulling out and that he "shouldn't be judged" for his decision.
World Leaders
Trump's decision met with anger
Other world leaders reacted with anger and defiance after US President Trump announced the US's withdrawal from the single most important global effort to control global warming.
World leaders, led by Germany's Angela Merkel and France's Emmanuel Macron, have branded Trump's decision as "misguided" and vowed to defend the crucial Paris deal for the future of the planet.