London in the terror radar- 7 killed, dozens injured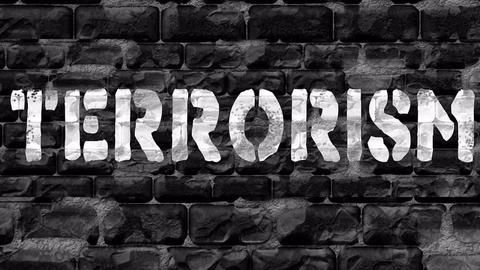 At least seven people have been killed and 48 injured, in twin attacks in central London. The police shot down the attackers in 8 minutes avoiding more casualties
The attackers reportedly rammed into pedestrians at the London Bridge and then proceeded to stab people at the Borough Market
The attacks come days after suicide bombing at Manchester.
Let's see what's happening on the ground.
In context
Terror attack in Central London
3 attacks in less than 20 days
The twin attacks follow the recent terrorist attacks in Manchester, where a suicide bomber detonated his vest at an Ariana Grande concert, killing 22 people. The attacks further happened ahead of Britain's elections which are scheduled to be held on June 8.
Details
How did the twin attacks occur?
The attacks occurred on the London Bridge and the Borough market, located in central London known to be crowded fashionable districts with several pubs and restaurants.
A white van carrying three attackers ran over several pedestrians and crashed into the railings of the London Bridge. The attackers who appeared to be wearing fake suicide vests then proceeded to the Borough Market stabbing several civilians.
Love World news?
Stay updated with the latest happenings.
Notify Me
Timely response saves the day
The security forces were quick to respond and shot down the attackers in eight minutes. The bouncers working in clubs around were also quick to act and secured the people inside, avoiding more casualties. Paramedics were further prompt in catering to injured people.
Inquiry
Was this an act of terrorism?
British PM Theresa May confirmed that the attacks were being investigated as act of terrorism.
Although no organization has claimed responsibility, ISIS had earlier urged its followers to attack 'crusaders' with trucks and knives in the month of Ramzan.
The attacks further resemble the Westminster stabbings in March, where the attacker drove into a crowd and later stabbed a policeman in the Parliament grounds.
Reactions
We are with you: Modi, Trump to UK citizens
World leaders including Indian Prime Minister Narendra Modi and US President Donald Trump took to Twitter to express their condolences.
Condemning the attacks, PM Modi tweeted, "my thoughts are with families of the deceased & prayers with the injured."
Extending US assistance to UK, President Trump tweeted "WE ARE WITH YOU" and advocated for the travel ban as a step to avoiding such incidents.
04 Jun 2017
Police arrest 12 after the deadly London Bridge attack
The police arrested 12 people in relation to the London Bridge terror attack.
Police raided flats in Barking, east London and aerial footage revealed people pinned down on the ground by the police.
Residents in the neighborhood heard "loud bangs" from the police explosions.
Reports revealed that a number of women wearing Islamic dress too were amongst those arrested during the raid.
05 Jun 2017
IS claims responsibility for London attack
The Islamic State has claimed responsibility for the London terror attack that left at least seven people dead and about 50 injured.
A "detachment of fighters from Islamic state carried out London attacks yesterday", said the Aamaq news agency affiliated with the IS.
British Prime Minister Theresa May had blamed "evil" Islamist ideology in the aftermath of the attack.