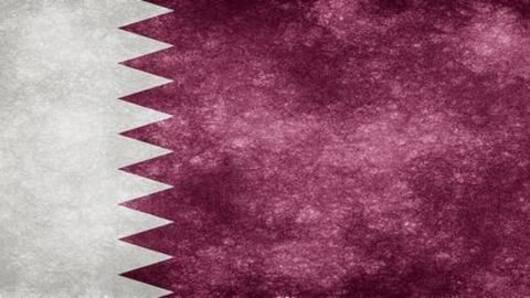 Saudi Arabia, UAE, Egypt cut diplomatic ties with Qatar
Saudi Arabia, United Arab Emirates, Bahrain and Egypt have severed diplomatic, land and air ties with Qatar accusing them of backing terrorist groups including ISIS, Al Qaeda and the Muslim Brotherhood.
Egypt and Saudi Arabia further justified the move based on preventing threats to national security from extremism and terrorism.
On Monday, Abu Dhabi based Etihad Airlines also suspended its flights to Qatar.
What context is this happening in?
Gulf countries have always accused Qatar of supporting the Muslim Brotherhood, one of the first modern day Islamist movements and of backing Iran.
A Qatari news agency posted offensive comments about Iran and Israel. Although Qatar later claimed that this was an act of hacking, it considerably angered these countries, which went on to block Qatari media including the Al Jazeera channel.
Saudi Arabia justifies its actions
Saudi Arabia has decided to sever diplomatic and consular relations with the State of Qatar to safeguard "national security from threats of terrorism and extremism", tweeted Saudi Arabia's Foreign Ministry.
Love World news?
Stay updated with the latest happenings.
Yes, notify Me
Why have they cut ties with Qatar?
Bahrain blamed it on a range of allegations including media incitement, supporting and funding terrorist activities and Iranian groups to cause chaos and sabotage them.
The UAE justified its action, claiming Qatar's support for terrorist groups and "undermining regional stability."
Egypt further alleged that Qatar's actions "threaten Arab national security.......according to a deliberate plan aimed at the unity and interests of the Arab nation."
Qatar: A patron of terror
Although Qatar has repeatedly denied its support for extremist groups it is a top funder of Israeli terror organization Hamas and the Jabhat-Al-Nusra, Al Qaeda's Syrian front.
The Egyptian and Saudi Arabian governments have further alleged Qatar's backing of extremist organizations including Muslim Brotherhood, Al Qaeda and the ISIS.
Qatar also currently hosts the 'Taliban 5', the senior Taliban leadership with known terror links.
Middle-East crisis: Qatar gets another 48 hours to accept demands
Four Arab states including Saudi Arabia have extended the deadline for Qatar to accept 13 demands within 48 hours, or there will be further sanctions, they warned.
The demands include shutting down of Al Jazeera channel and a Turkish military base, along with curbing of diplomatic ties with Iran.
Qatar said it would respond in a letter to Kuwait on July 3.
What does this mean?
Credits:
Tensions have been high in the Middle East since US President Donald Trump's recent visit where he urged Arab nations to take responsibility and stand up against terrorism.
This seems to have resulted in rising hostilities between Arab countries and Iran and Qatar, in this case.
It could further impact the region's connectivity and economy. Qatar Airways revenue could also take a hit.
Amid diplomatic crisis, Qatar increases LNG production capacity by 30%
Even as Doha said it is trying to reach an agreement in the ongoing diplomatic crisis, it announced a steep increase in LNG production capacity, hinting it isn't ruling out a prolonged dispute.
The move is expected to put pressure on other LNG producers including Australia, US and Russia.
Meanwhile, Qatar has submitted its responses to the list of 13 demands from other countries.