London Bridge attack explains how radicalization in the UK occurs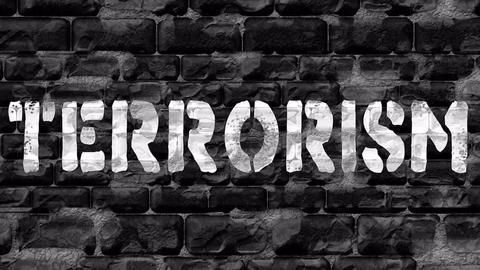 Police have identified two of the three suspects behind the London Bridge knife attack.
One of them is Pakistan-born Khuram Butt, 27, while the other Rachid Redouane, 30, who claimed he was Moroccan-Libyan. Both attackers lived in Barking, London.
The attack raises an important question: How did Butt and Redouane get radicalized?
Prof Peter Neumann & Dr Shiraz Maher of King's College London explain.
In context
How extremists in the UK are radicalized
Research
Radicalization doesn't exclusively happen over internet-based propaganda
Following the attack, British PM Theresa May highlighted the internet's role as a "safe place" for radicalization and terror recruitment.
However, a five-year research by Neumann and Maher, suggests that the radicalization process seldom occurs exclusively online.
In their research, the two tracked and collected information of nearly 800 foreigners in Syria and Iraq.
Among other things, the recruits' social media activity was monitored.
Explained
Real-world terrorist recruiters more effective than internet
Neumann and Maher's research suggests that offline social networks are a more decisive factor in converting people towards extremist ideologies than online propaganda.
The internet is the perfect tool for disseminating propaganda and building the brand of terrorist organizations.
However, "it is rarely sufficient in replacing the potency and charm of a real-world recruiter," the researchers wrote.
Love World news?
Stay updated with the latest happenings.
Notify Me
Details
One London Bridge attacker was follower of convicted ISIS recruiter
The research statement is visibly confirmed in the case of attacker Khuram Butt, who was allegedly part of al-Muhajiroun extremist network.
The network was based around Anjem Choudary, a notorious British extremist convicted in 2016 for inviting people to support ISIS.
Choudary did have a YouTube channel. However, he knew nearly all his followers personally and had recruited them face-to-face.
Choudary offered a 'sense of community' to disillusioned recruits
Neumann and Maher wrote that Choudary "offered a sense of community, belonging, and camaraderie within a circle of peers." This could particularly attract disillusioned youth, a target for recruiters. Such communities "builds strong interpersonal bonds based on what has been called 'in-group love'."
Case study
Internet's role in radicalization process can't be ignored
While radicalization rarely occurs online, the role of the internet in the process is complex.
One of the London Bridge attackers was reportedly a follower of the prolific Michigan-based Palestinian-American radical cleric Ahmad Musa Jibril through the internet.
A 2014 report found that over half of all Western ISIS recruits followed Jibril on Facebook or Twitter.
Neumann and Maher explain how Jibril indirectly fostered ISIS support
Jibril didn't openly incite violence among his followers, nor did he encourage fighting in Syria. "Instead, he adopted the role of ideological cheerleader, supporting the principles of armed opposition to Syrian President Bashar al-Assad and making people feel guilty for not joining the fight."