World
Pakistan not an ally, but a threat: US think-tank report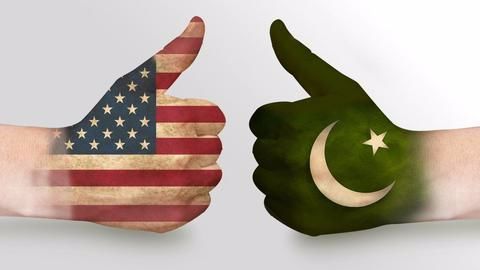 A Report published by the Center for Strategic and International Studies accused Pakistan of harbouring terrorist groups including the Haqqani network and Taliban. It further termed Pakistan more of a threat than an ally.
"The US should make it clear to Pakistan that it faces a total end to aid, and the imposition of sanctions, if it continues to support these organizations", it added.
In context:
Pakistan: A patron of terror
07 Feb 2017

Pakistan supports terrorism to keep India off balance: US think-tanks
A new report titled authored by ten South Asia experts from top US think tanks noted, "Pakistan's use of terrorist groups as part of its security and foreign policy is a function of its obsession with India, which it perceives as an existential threat".
This further defeats US efforts to maintain peace in Afghanistan, it added. It further termed Pakistan's nuclear arsenal a concern.
Background

Pakistan: A state-sponsor of terrorism
Countries including India and the US have constantly accused Pakistan of using terror to achieve political objectives
Along with independent organizations, quarters within the Trump administration have been calling out Pakistan for supporting home-grown terror.
Pakistan's ISI is said to have connections with groups including the Haqqani network and Lashkar-e-Taiba and played a role in the 2001 Parliament attacks and the 26/11 attacks.
Love World news?


Stay updated with the latest happenings.
Pakistan's Inter-services Intelligence

ISI, established in 1948 is Pakistan's largest intelligence agency. ISI has aided terrorism since the 80s when along with the US, it aided the Afghan Mujahideens to fight Soviets in Afghanistan, paving for emergence of organizations like Al Qaeda later on.
12 May 2017

Pak-based terror groups threat to US, India: US intelligence report
The US intelligence community in the "Worldwide Threat Assessment of the US Intelligence Community" annual report called out Pakistan for supporting anti-India militants.
The report also expressed concerns on Pakistan's nuclear weapons arsenal and the likelihood of them falling into terrorists hands.
It further warned against persistent threats from Pak-based terror groups to the US and the West.
07 Jun 2017

Pakistan not an ally, but a threat: US think-tank report