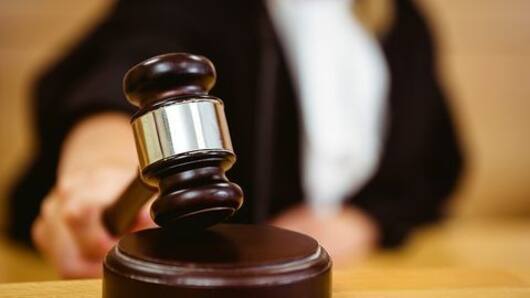 US woman found guilty for urging boyfriend to commit suicide
Michelle Carter, now 20, has been found guilty by a Massachusetts judge for sending dozens of chilling texts to her boyfriend Conrad Roy, 18, to commit suicide in 2014.
Carter, who was convicted of involuntary manslaughter, now faces up to 20 years in prison.
Prosecutors said Carter was seeking sympathy and attention as the "grieving girlfriend."
What allegedly happened?
Carter repeatedly urged Roy to kill himself through dozens of text messages and telephone calls. On July 13, 2014, Roy was found dead in his car from carbon monoxide poisoning at a parking lot in Fairhavens, Massachusetts.
Carter told Roy he'd be 'free and happy' once dead
"You need to do it, Conrad," Carter texted Roy on July 12, 2014.
"You're ready and prepared. All you have to do is turn the generator on and you will be free and happy," she added.
She wrote: "You're finally going to be happy in heaven. No more pain. It's okay to be scared and it's normal. I mean, you're about to die."
Love World news?
Stay updated with the latest happenings.
Yes, notify Me
'Just do it' Carter told Roy
When Roy expressed doubts, Carter said: "I thought you wanted to do this. The time is right and you're ready … just do it babe."
"No more pushing it off. No more waiting," she added.
During his suicide attempt, when Roy appeared to get out of his vehicle after getting second thoughts, Carter had texted: "Get the f*** back in the car."
After Roy's death, Carter organized fundraised for mental health awareness
Following his death, Carter raised funds for mental health awareness and organized a charity softball game in his honor. She had texted Roy's mother Lynn Roy: "I loved him, Lynn. I know I'm young, but I saw the rest of my life with him."
Roy had tried committing suicide before but failed
Lynn told the court didn't pick up on any warnings of her son's suicide. "I thought he was a little depressed," she said, adding that on the day of his death, seemed cheerful.
Carter's lawyer said Roy was in depression due to family troubles and Carter had talked him out of committing suicide.
Court documents revealed Roy had tried committing suicide several times.
Prosecution alleges Carter "used Conrad as a pawn"
"She talked him out of his doubts point-by-point, assured him that his family would understand why he did it, researched logistics and reassured him that he was likely to succeed, and pushed him to stop procrastinating and get on with it, mocking his hesitation."
Michelle Carter gets 15-month jail for pressing boyfriend for suicide
Michelle Carter of Massachusetts, who was charged with involuntary manslaughter for pressuring her boyfriend to kill himself, has been sentenced to a two-and-a-half-year term with 15 months in prison and the rest suspended.
There will also be a period of supervised probation.
For now, her prison sentence has been stayed pending appeal of her conviction.