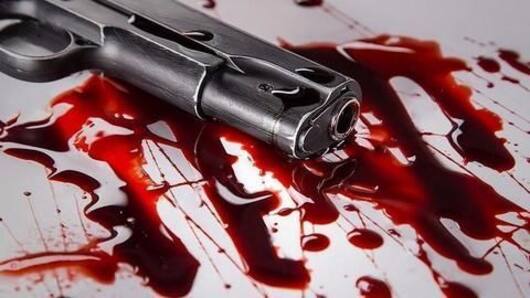 Telangana youth critical, after being shot in California
An Indian youth from Telangana was shot at in California by unknown people four days ago, allegedly after an altercation with robbers.
26-year-old Mubeen Ahmed is still critical, his family members said.
Ahmed had gone to the US to pursue his masters in engineering. Since his course got over two months ago, he had been working at a departmental store.
What happened?
At around 6pm on June 4, Ahmed was about to pack up after work, when a few black people stormed the place.
They demanded money and his phone.
"Apparently, an argument ensued between him and the miscreants when one of them opened fire at him, before fleeing the spot," said his uncle Mufti Aslam Osman.
The bullets entered his abdomen and liver.
Ahmed still critical, father set to leave for the US
"(Ahmed) is said to be on a ventilator and his condition is critical," Osman said.
His father Mujeeb Ahmed, who works at a Secundarabad military institution, will leave for the US as soon as he gets his visa.
Meanwhile, Ahmed's family has informed Sangareddy MLA Chinta Prabhakar, who urged Telangana irrigation minister T Harish Rao to get Mujeeb's visa made urgently.