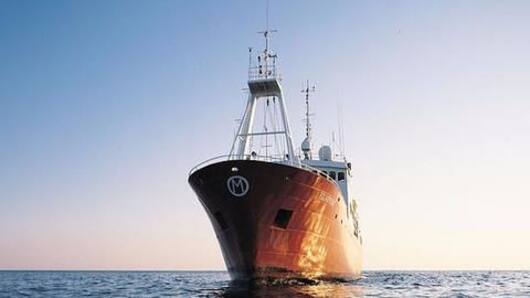 Chinese ships arrive in Pakistan on "goodwill" visit
Three Chinese warships arrived in Karachi on June 10 for a "goodwill and training" visit, reported Pakistani and Chinese media.
Xinhua quoted Shen Hao, commander of the fleet of China's PLA ships, as saying the visit will "further promote the understanding and mutual trust between the two peoples and boost the cooperation and friendship".
Visit expected to improve maritime cooperation, says Pakistan navy chief
Islamabad's The Express Tribune, meanwhile, quoted Pakistani navy chief Admiral Muhammad Zakaullah, who said the visit is expected to improve bilateral maritime cooperation. He was presented a guard of honor aboard one of the ships.
What's the visit about?
The four-day visit will see Chinese and Pakistani officers interacting with each other to discuss "subjects of mutual interest".
Training workshops and social activities are also planned.
At the end, a passage exercise will be jointly conducted at sea by the PLA fleet and a navy flotilla from Islamabad.