India to release 11 Pakistani prisoners in 'goodwill gesture'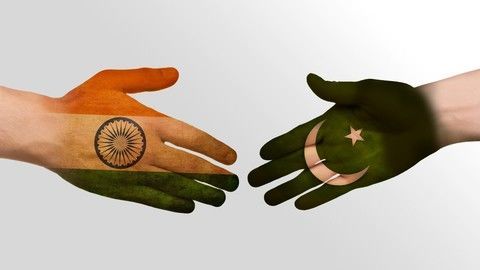 Amid the ongoing Kulbhushan Jadhav case at the International Court of Justice, India will release 11 Pakistani civil prisoners as a "goodwill gesture" on June 12.
They have reportedly served their sentences.
This comes a few days after PM Narendra Modi ran into his Pakistani counterpart Nawaz Sharif at the SCO Summit and exchanged greetings.
In context
Prisoners' release: India's 'goodwill gesture' towards Pakistan
Prisoners
Indian prisoners in Pakistan
Last week, India had released two Pakistani kids who had "accidentally" crossed the border, but their uncle remains in custody. They were to be released in April, but it was put on hold after a Pakistani court sentenced Jadhav to death.
The ICJ has put his execution on stay for now.
There are 132 Indian prisoners in Pakistani jails. Fifty-seven have served their term.
India hoping for reciprocal action from Pakistan
India said release of these 11 prisoners was a humanitarian issue, and that it should be linked to the ongoing Jadhav case and its effect on bilateral relations. It said it hopes Islamabad will reciprocate the gesture and facilitate release of Indian prisoners.