New COVFEFE Act seeks to preserve Trump's tweets as presidential-records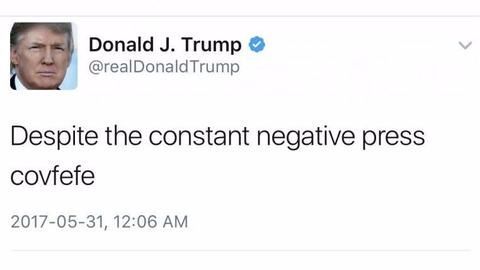 Last month, President Donald Trump tweeted a misspelled word that just might make its way to America's law books… That's if one witty Democratic lawmaker has his way.
Representative Mike Quigley of Illinois has introduced the aptly named COVFEFE Act which seeks to preserve all of Trump's tweets in presidential records.
This includes the widely trolled, now (in)famous "covfefe" tweet.
In context
Proposed COVFEFE Act to archive Trump's tweets