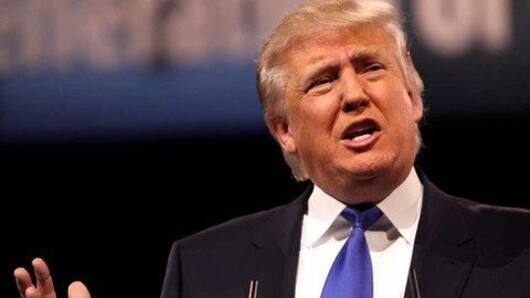 Financial disclosures show Trump has liabilities worth $315 million
Donald Trump has voluntarily made financial disclosures to the US Office of Government Ethics offering the first glimpse into his business empire since becoming president.
Trump's Washington hotel has earned nearly $20 million since opening last September.
His income for 2016 and early 2017 was at least $594 million while he has assets worth at least $1.4 billion.
Trump has liabilities worth $315 million.
Trump owes Germany's Deutsche Bank $135 million
Trump's $315 million liabilities include at least $135 million to German-based Deutsche Bank AG's American unit. He also reported liabilities of at least $110 million to New York-based commercial real estate lender Ladder Capital Corp.
Trump's Miami golf course earned him $115 million
Credits:
Trump earned $115.9 million from golf-related revenues from the Trump National Doral in Miami, the largest component of his income.
The property's reported earnings are down from $132 million a year ago.
Trump's earnings from his other hotels and resorts have stayed steady while revenue from his real-estate management company Trump Corporation has nearly tripled to $18 million.
Love World news?
Stay updated with the latest happenings.
Yes, notify Me
Trump's Mar-a-Lago resort revenue up 25% since he became president
Revenue from Trump's Mar-a-Lago resort and private club in Florida grew 25% to $37.25 million since he assumed presidency. Trump has visited the resort seven times since becoming president. During this period, the private club's initiation fee has doubled to $200,000.
Trump earned $11 million from Miss Universe pageant
Trump has earned $11 million from the Miss Universe pageant which he sold in 2015.
His earnings from television shows such as 'The Apprentice' was down to $1.1 million, as compared to $6 million, the previous year.
Before becoming US president, Trump held officer positions in 565 corporations or other entities, most of which were based in America.
Why Trump's financial disclosures matter
Trump's disclosures have additional significance because he hasn't followed the longstanding tradition among presidential candidates to make tax returns public.
Trump's business empire raises questions of potential conflict of interest.
In January, Trump handed over control of his vast business empire to his two adult sons and a senior executive.
He hasn't divested but has placed his entire financial assets portfolio in a trust.