Middle-East crisis: Special flights from Doha to bring back Indians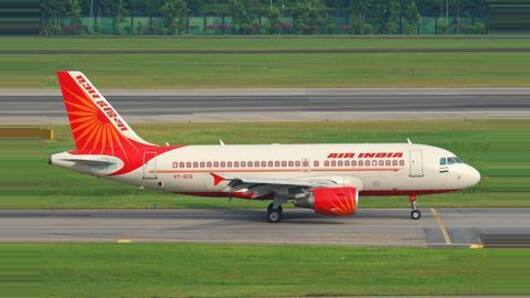 Aviation Minister Ashok Gajapathi Raju has announced special flights from Qatar to bring Indians trapped there back to the country.
"All steps necessary for timely movement of our citizens from Doha will be ensured," he said on Twitter.
Thousands of people have been stranded in Qatar after seven nations including Saudi Arabia, UAE, and Bahrain snapped diplomatic ties with it.
In context
Efforts to bring back Indians stranded in Qatar
Background
Why is Qatar being boycotted?
Several countries have snapped ties with Doha, accusing it of backing terrorist groups including IS and al-Qaeda.
Although Qatar has repeatedly denied the allegations, it is a top funder of Israeli terror organization Hamas and the Jabhat-Al-Nusra, Al Qaeda's Syrian front.
Qatar currently hosts the 'Taliban 5', the senior Taliban leadership with known terror links.
Effects
What does India stand to lose?
Speaking on the ongoing diplomatic crisis in the Middle East, External Affairs minister Sushma Swaraj called it an intra-Gulf-Co-operation Council affair, with no implications for India.
"Our only concern is about Indians there. We are trying to find out if any Indians are stuck there", she added
However, possibility remains that Indian businesses in Qatar and movements of Indian expatriates could get affected.
Love World news?
Stay updated with the latest happenings.
Notify Me
Details
MEA and aviation ministry coordinating for special arrangements
The Indian government has arranged special 168-seater Doha-Mumbai flights (Jet Airways) on June 22-23. Air India Express will also run extra 186-seater Doha-Kerala flights during June 25-July 8.
This came after Foreign Minister Sushma Swaraj contacted the aviation ministry for additional flights "for Indian nationals who were not able to get bookings, but needed to reach the country back from Doha".
23 Jun 2017
Indians safe in Qatar, not being evacuated- MEA
A day after the government announced special flights from Doha to India, it denied it is an evacuation, but an attempt to restore connectivity which has been hit due to "regional political developments".
"Indians there are safe. There is no need for evacuation," said MEA spokesperson Gopal Baglay.
He said many Indians wanted to come home during Ramzan, and the extra flights facilitated that.