ISIS blows up Mosul mosque where leader Baghdadi announced caliphate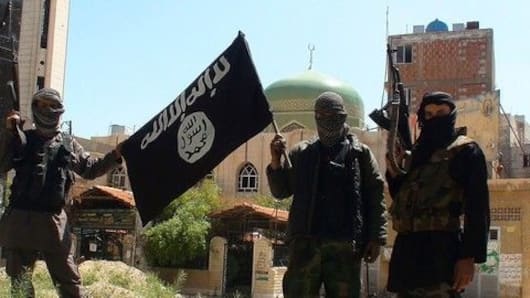 On June 22, Iraqi forces alleged that ISIS had blown up the Great Mosque of al-Nuri in Mosul, an ancient landmark where the terrorist outfit's leader Abu Bakr al-Baghdadi had declared himself a "caliph" in 2014.
However, ISIS claimed that the mosque was destroyed by US aircraft.
Iraqi PM Haider al-Abadi said the mosque's destruction was "an official declaration of defeat" by ISIS.
In context
ISIS blows up centuries old mosque in Mosul
Destruction
ISIS has also destroyed historical and iconic Al-Hadba minaret
Staff Lieutenant General Abdulamir Yarallah, the Iraqi commander leading the anti-ISIS offensive in Mosul, said the Hadba minaret, constructed in 1172 AD, was also destroyed.
This comes on the fourth day of an ongoing US-led coalition backed Iraqi offensive to retake Mosul's Old City, where ISIS militants are making their last stand.
The battle for Mosul, ISIS' de-facto capital, has raged for eight months.
Terror
Iraqi commander accuses ISIS of committing 'historical crime'
Yarallah has accused ISIS of "committing another historical crime" by destroying both the Nuri mosque and Hadba minaret.
This is the latest of several heritage sites destroyed by ISIS in Iraq and Syria since Baghdadi announced his Caliphate three years ago.
Previously, ISIS had destroyed Mosul's main museum and the shrines to Jonah and Seth.
Love World news?
Stay updated with the latest happenings.
Notify Me
Significance
Al-Hadba minaret was the symbol of Mosul city
The Nuri mosque and Al-Hadba (hunchback) minaret were two of Mosul's most loved and recognizable landmarks.
The Hadba minaret with its unmistakable shape was called Iraq's Tower of Pisa.
"The minaret of Al-Hadba… is the symbol of the city," a Mosul resident said.
Its destruction marks the "final blow to Mosul's heritage because all the other landmarks are gone," he added.
29 Jun 2017
Iraq recaptures Mosul mosque, declares end of ISIS caliphate
Iraqi government forces have captured the Mosul mosque from where ISIS leader Abu Bakr al-Baghdadi declared his caliphate in 2014.
The 850-year-old Grand al-Nuri Mosque's recapture represents a symbolic victory for Iraqi troops who fought ISIS for over eight months to liberate Mosul.
The Iraqi military declared an end to the caliphate following the mosque's recapture.
ISIS fighters earlier blew up the mosque.
Analysis
Why would ISIS blow up Nuri mosque and Al-Hadba minaret?
It's possible that ISIS blew up the Nuri mosque as its fighters didn't want the site where Baghdadi declared his caliphate to fall into the government's hands.
ISIS reportedly viewed the Al-Hadba minaret as the subject of a cult that runs counter to its ultra-conservative interpretation of Sunni Islam.
The destruction of both monuments could be a final act of defiance.
Battle for Mosul to end in coming days
Iraqi authorities said they expect the battle for Mosul to end in the coming days. They said ISIS has been squeezed into its last few pockets of Mosul's Old City. Prime Minister Haider al-Abadi "issued instructions to bring the battle to its conclusion."