After Georgia special election loss, can Democrats ever trump Trump?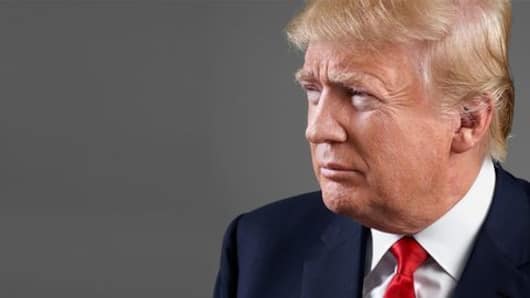 On June 20, Democrat Jon Ossoff lost to Republican Karen Handel in a closely fought special election in a Georgia congressional district.
Since Trump became president this year, there have been four congressional special elections, all of which have been won by Republicans.
It appears the Trump wave is going strong across America. Can the Democrats ever trump Trump? The BBC's Anthony Zurcher explains.
In context
Trump unpopular but Republicans still on top
Trump hails Republicans' Georgia victory
"Well, the Special Elections are over and those that want to MAKE AMERICA GREAT AGAIN are 5 and O!" Trump tweeted but his math appears to be off. He added: "All the Fake News, all the money spent = 0."
Explained
Why the Georgia special election mattered
Special elections are similar to by elections in India.
The battle for Georgia's sixth congressional district, a traditionally conservative but now left-leaning area, was a litmus test of sorts for Democrats and Republicans.
Both parties raised and committed unprecedented amounts of funds for the contest.
For Democrats in particular, an election win was an attempt at proving Trump's popularity in America is waning.
Love World news?
Stay updated with the latest happenings.
Notify Me
Analysis
What does the Georgia loss mean for Democrats?
From a strategic point-of-view, some Democrats are questioning why Ossoff ran a cautious, moderate-leaning campaign as opposed to a Bernie Sanders-type populist, reforms-driven one. The Democrats will need to rework their poll strategies.
Questions are being raised about Democratic Party chief Nancy Pelosi's leadership as she "has become a bogeywoman for conservatives," notes Zurcher. Republicans repeatedly targeted Ossoff over his ties with Pelosi.
Democrats' $23mn spending in Georgia election may cost them dearly
Ossoff disappointing loss came despite his record fundraising and which could "discourage future Democratic donors," wrote Zurcher. The Democrats spent $23 million which would have helped future election campaigns. Ossoff's loss may also discourage quality future candidates from running for elections on a Democratic ticket.
Analysis
What does the Georgia win means for Republicans?
Trump's approval rating in Georgia's sixth congressional district was 35%, according to an Atlanta Journal-Constitution poll. A Republican win indicates that despite the president's low popularity, the party support is intact.
A Republican loss at Georgia would've prompted several party members to backtrack on its agenda, especially on unpopular conservative healthcare and tax reforms.
The win would help ease pressure on the Republicans.
Silver lining for Democrats
It's important to note that the Georgia race was decided by a margin of just 4% votes. The other special elections too were also tightly fought. This indicates that the Democrats are closing in on the Republicans.