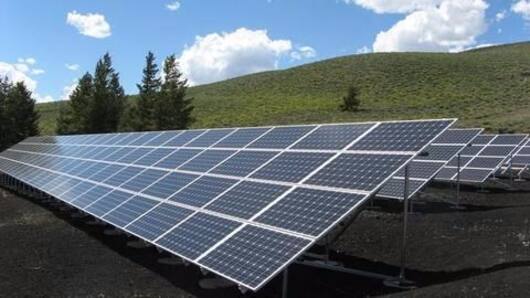 Trump says solar panelled border wall would pay for itself
On June 23, President Donald Trump said his proposed US-Mexico border wall may have solar panels fixed on it.
Speaking at a rally in Iowa, Trump said the solar panels would help pay for the wall and provide cheap power.
Trump also suggested that he came up with the solar idea.
However, design proposals for the wall submitted by various firms included solar panels.
Trump: Solar panels would make Mexico pay less for wall
"We're thinking about building the wall as a solar wall, so it creates energy and pays for itself. And this way, Mexico will have to pay much less money," Trumps said. Trump insisted he'd make Mexico pay for the wall, an idea Mexico has dismissed.
Love World news?
Stay updated with the latest happenings.
Yes, notify Me
Trump claims solar wall was his idea
Trump called the solar panel idea "unique," adding that the US' southern border has "lots of sun… [and] heat."
He said: "the higher it [solar panel] goes the more valuable it is. Pretty good imagination right? Good? My idea."
However, the Las Vegas-based Gleason Partners firm had earlier submitted a design proposal for the border wall made of steel, cement and having solar panels.
Trump's proposed wall being blocked by Congress
So far Congress has refused to finance Trump's border wall. However, he remains adamant that its construction would proceed as planned.
Like his wall, Trump's legislative agenda is also struggling to gain traction.
His administration is also embroiled in a federal investigation into collusion with Russia and Moscow's alleged election interference.
Trump's approval ratings are below 40% in most recent polls.
Trump says border wall to have "openings," scales back length
President Donald Trump said his long-promised border wall would have "openings" so US security officials could see through it and track the activities of drug smugglers.
Trump also substantially scaled back the length of the wall to 700 to 900-miles. The US shares a 2,000-mile border with Mexico.
Trump remains committed to build the wall despite Congress refusing to appropriate money towards its construction.