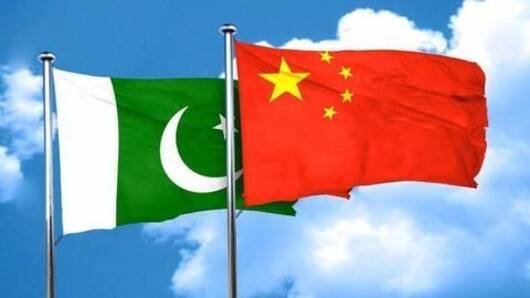 Pakistan to review 'lenient' visa policy towards Chinese nationals
Pakistan's Interior Ministry said it will review its 'lenient' visa policy for nationals from its biggest regional ally China to plug loopholes.
It said the conditions and requirements for granting business and work visas to Chinese nationals would be reviewed.
The move comes after two Chinese nationals were kidnapped and murdered in Quetta, Balochistan, on May 24, after "misusing" their visas.
Murdered Chinese nationals were missionaries "preaching illegally"
On May 24, Chinese nationals Lee Zing Yang, 24, and Meng Li Si, 26, were kidnapped by unknown gunmen in Quetta and later murdered.
Officials said both victims were missionaries who had come to Pakistan with a group of Chinese nationals having business visas.
Authorities from both countries said the duo were "preaching illegally" and had misused their business visas.
Pakistan says visa review aimed at ensuring foreigners are safe
"We are not putting more restrictions, but Pakistan wants to make sure [foreign visitors] are safe and secure and yet free to move," a Pakistani official said.
Pakistan wants to ensure that foreign nationals having business visas are in fact carrying out business activities.
There have been instances of foreigners entering Pakistan on business visas after showing forged or fake documents of non-existing companies.
Love World news?
Stay updated with the latest happenings.
Yes, notify Me
Pakistan-China visa issue comes amid increased CPEC cooperation
Pakistan and China share deep economic, civilian and military ties, as part of their so-called "all weather" friendship. The visa issue must be seen from the context of the $50 billion China-Pakistan Economic Corridor which would see an increasing number of Chinese nationals visiting Pakistan.