World
Grenfell aftermath: 800 homes evacuated in London over fire safety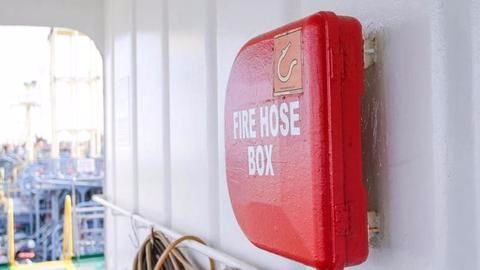 Fire safety concerns have prompted authorities to evacuate over 800 homes in tower blocks on a council estate in Camden, North London.
The Camden Council said five towers on the Chalcots estate had cladding similar to the west London's Grenfell Tower, where a deadly fire on June 14 killed at least 79 people.
Camden is the first council to evacuate buildings following the fire.
In context:
Aftermath of Grenfell Tower fire in London
23 Jun 2017

London police consider manslaughter charges over Grenfell Tower fire
Police said they are considering filing manslaughter charges over the Grenfell Tower fire that killed at least 78 people.
Authorities revealed that the buildings insulation and cladding tiles failed fire safety tests and they would investigate who installed them.
"We will identify and investigate any criminal offence and… are considering manslaughter," an investigator said.
The fire was believed to be caused by a fridge-freezer.
24 Jun 2017

Grenfell aftermath: 800 homes evacuated in London over fire safety
Love World news?


Stay updated with the latest happenings.
Grenfell and Camden estate were refurbished by same company

Camden's Chalcots estate was refurbished by Rydon, the company that refitted the Grenfell tower. "It's a bit frightening. I don't know where we are going to go," a resident said. "We have been living in these flats for the last 10 years with this cladding."
Details

Firefighters said they can't guarantee residents' safety
Residents of the five tower blocks were asked to immediately evacuate their houses so that "urgent fires safety works" could take place.
Firefighters said they couldn't "guarantee" the residents' safety after an inspection.
"We're encouraging all residents to stay with friends and family if they can, otherwise we'll provide accommodation," the council said.
Authorities have temporarily relocated residents in hotels and a leisure center.
Proactive

"Grenfell changes everything," says official on fire safety
Fire safety experts started proactively inspecting buildings after it emerged the Grenfell Tower's fire could've spread rapidly due to cladding.
"What we found was that the cladding was not up to the standard, it was not fire retardant," an official said.
"Grenfell changes everything. I don't believe we can take any risks with our residents' safety," the official added.
Authorities testing cladding on 600 tower blocks after Grenfell fire