Indian, Chinese troops face-off at the border in Sikkim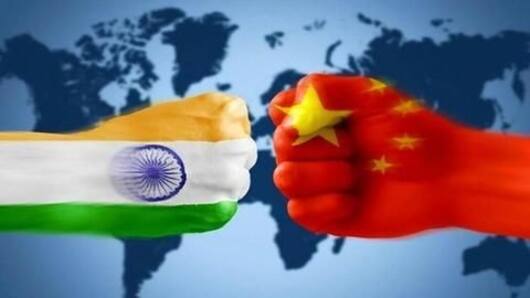 Tensions have been rising once again at the Sino-Indian border, with China's People's Liberation Army (PLA) accusing India of provoking them at the Line of Actual Control (LAC) in Sikkim.
While both sides were reportedly engaged in a tense confrontation around the Doka La area earlier this month, the tensions intensified when China stopped Indian pilgrims undertaking the Kailash Mansarovar Yatra through Tibet.
In context
Rising tensions along the India-China border
Context
What context is this happening in?
India and China do not have a consensus on the 4000 km-long Line of Actual Control (LAC), demarcating Indian and Chinese territories. India has reported numerous instances of Chinese transgressions across the border in the past few years.
Both sides fought a war in 1962, which resulted in India's defeat.
The current stand-off also comes against the backdrop of PM Modi's current US visit.
Past transgressions
Although face-offs between India and China usually occur around Arunachal Pradesh or Ladakh, PLA had destroyed Indian Army's makeshift bunkers in Doka La in November 2008. The IAF is further probing into an incident where two PLA helicopters entered Indian airspace in Barahoti.
Love World news?
Stay updated with the latest happenings.
Notify Me
Indian side
India's version of events
India maintains that the PLA transgressed into the Doka La area, located in the Sikkim-Bhutan-Tibet tri-junction and destroyed two bunkers.
"Our soldiers formed a human wall to deny the PLA troops from making further inroads," revealed a source.
China agreed to a flag meeting to de-escalate tensions on June 20, where it conveyed to India of its intentions to stop the Kailash-Mansarovar pilgrims.
China's side
China's version of events
A statement issued by the PLA accuses India of provoking tensions and interfering with China's sovereignty.
In direct contradiction to India's version, it adds that an Indian Army line blocked China's construction of roads in the Donglang area, which it claims is an "entirely sovereign act in its own territory".
China further claims that the problem persisted even during the flag meeting.
Confidence building measures (CBMs)
India and China have been steadily working on CBMs to de-escalate tensions along the LAC. While the Border Defence Co-operation Agreement (2013) strives to defuse tensions at the local level, Border Personnel meeting points have been set up in Ladakh, Sikkim and Arunachal Pradesh.
Analysis
What now?
Recent bout of tensions may be taken as a manifestation of China's irk with India's growing strategic and defence ties with the US.
Moreover, China has scaled up military activity near the LAC in Sikkim and Uttarakhand, raising alarm bells for India.
In the background where the BDCA is not entirely operational, transgressions would likely occur frequently in the near future.