PM Modi concludes foreign visit, calls Netherlands India's 'natural partner'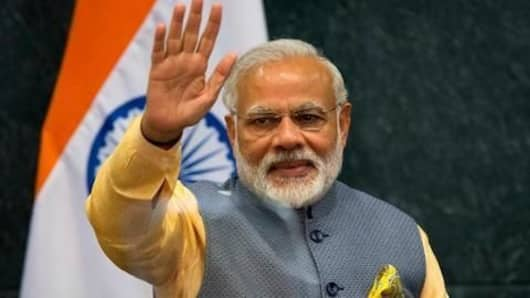 PM Modi wrapped up his three-nation tour with a visit to Netherlands where he held discussions on bolstering political and economic relations between India and Netherlands.
Calling Netherlands a 'natural partner', Modi further thanked them for supporting India's membership in the Missile Technology Control Regime (MTCR).
The visit further coincided with the 70th anniversary of Indo-Dutch diplomatic relations.
Let's see what else happened!
In context
PM Modi's Netherlands visit: What happened?
What context is this happening in?
PM Modi arrived in Netherlands after wrapping up fruitful visits to Portugal and a two-day visit to the US. Modi and President Trump strengthened counter terrorism co-operation and urged Pakistan to stop using their territory to export terror.
Expectations
What was expected from the visit?
Ahead of embarking upon his three-nation trip, PM Modi had conveyed that he would be exchanging views on issues including counter terrorism and climate change.
Emphasizing upon economic ties with Netherlands, he had further noted, "Indo-Dutch economic engagement is a win-win proposition".
"Dutch expertise in areas including waste and water management and renewable energy can be matched to India's development needs", he further added
Love World news?
Stay updated with the latest happenings.
Notify Me
Details
Modi and Rutte Joint address
In a joint address, both leaders highlighted century-old diplomatic relations between the two countries.
PM Modi further highlighted how Netherlands has emerged as the third largest provider of FDI in the past three years.
Praising India's commitment to the Paris Agreement, PM Rutte praised initiatives including Swachh Bharat and Make in India.
Rutte further expressed optimism over economic ties growing strong in the future.
MoU
What was discussed?
Talks between the two leaders touched upon various issues including India's membership in the Nuclear Supplier's Group, climate change and renewable energy co-operation. They condemned double standards in addressing terrorism and vowed to prevent radicalization.
The two countries further signed three Memoranda of Understanding on social security, cultural co-operation and water.
Netherlands further backed India's bid for permanent membership in the UN Security Council.
Indian Diaspora
'Kaa Haal Baa': Modi asks the Indian diaspora
Speaking to the second-largest Indian-origin population in Europe, Modi commenced his address with 'Kaa Haal Baa' (How are you).
He spoke of key highlights of his governance with a special focus on women's empowerment, including allowing for 26 weeks of maternity leave under the new law.
Asking them to stay in touch with roots, he urged them to get Overseas Citizen of India cards.
Attracting investments
Modi interacted with 20 top businessmen and invited them to invest in the 'land of opportunity'. He further apprised them of about 7000 newly introduced reforms to increase ease of doing business and identified water management and pension funds as preferable investment areas.