China: Woman throws coins at plane engine for 'safe flight'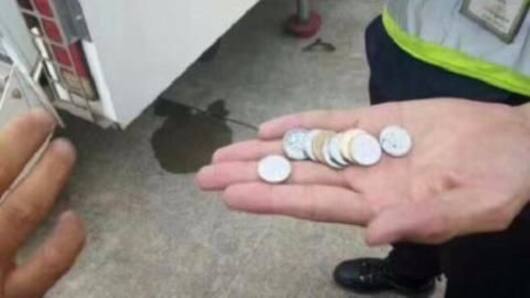 In a bizarre incident, an 80-year-old woman delayed a flight at China's Shanghai Pudong International Airport for five hours after she threw coins at its engine for 'luck'.
She threw nine coins at the engine of the China Southern Airlines flight as she was crossing the tarmac to board.
Only one coin hit the engine, but it was enough to evacuate all 150 passengers.
In context
China: Superstition could have caused a major disaster
Details
It could have led to a major disaster
The woman was travelling with her husband, daughter and son-in-law when she conducted the 'ritual' she believed would ensure a safe flight.
If the coin were sucked into the system, it might have caused engine failure, officials said.
Police were alerted and the woman questioned. Her neighbor revealed she was a believer of Buddhism.
The airlines also conducted a thorough examination before take-off.
When passengers endanger hundreds with unlawful actions
There have been several incidents of passengers risking flight safety in recent times. At least three people were in the news in the last two years for opening emergency exits just before take-off. Some assaulted cabin crew for different reasons, endangering all passengers on board.