World
Post-truth, thing make it to Oxford's list of new words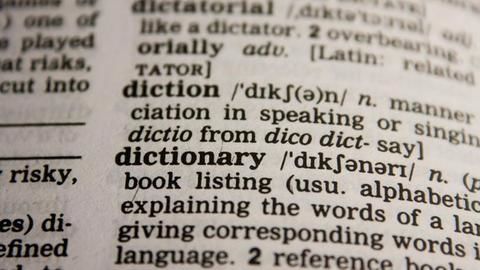 The latest quarterly update of Oxford dictionary includes the word 'post-truth' that was popularized by Brexit and Trump's presidential win.
Interestingly, post-truth was also the word of the year in 2016, thanks to Brexit.
In fact, the Oxford dictionary had not added Brexit till last year when the word gained momentum.
The OED publishes 4 updates a year, the next is in September 2017.
In context:
Oxford announces new words- Chana dal, post-truth included
Introduction

How are new words added to the Oxford dictionary?
The words don't get added to the Oxford dictionary by whims, a 15 member team works around the year.
The electronic text collection goes through billions of words and analyzes online databases, as well as material that is given by the public.
The team then sees how often the independent examples of the word is being used around.
28 Jun 2017

Post-truth, thing make it to Oxford's list of new words
Love World news?


Stay updated with the latest happenings.
Word of the year 'post-truth': Know its meaning

Post-truth

politics

is a political

environment

in which discussion is erected largely by calls to emotion detached from the aspects of policy, and by the reiterated assertion of talking points to which actual rejoinders are ignored.
28 Jun 2017

English language has a new last word- Zyzzyva
Thanks to the addition of 60,000 new words, now the English dictionary has a new last word.
This word is "zyzzyva a genus of tropical weevils native to South America".
It will replace the word Zythum which was an Egyptian malt beer as the last word.
The name was coined by entomologist Thomas Lincoln Casey, who first used it in 1922.
28 Jun 2017

Chana dal is an English word now
Interestingly, Indian food essentials like chana and chana dal too have been added to the 'Oxford English Dictionary' (OED).
Further additions to the English dictionary is doenjang, an ingredient of Korean cookery which is essentially a paste made from fermented soya beans.
Gin daisy which is a cocktail composed of gin, lemon juice, and grenadine too was added to the list.
New spin

Old words get a new meaning: The thing about woke
With its latest update, the Oxford English Dictionary has become political.
It gave a new meaning to the word 'woke' which now also means to figuratively be 'aware' or 'well informed' in a political or cultural sense.
Other new additions include the word "thing" with a new meaning "a genuine or established phenomenon or practice" used to define something incredulous.
Love World news?


Stay updated with the latest happenings.
How 'thing' got a new meaning?

The OED said the TV drama "The West Wing" had popularized the new meaning of the word 'thing'. Several instances include references like: "Didn't you two used to be a thing?" and "So this is gonna be a thing!"