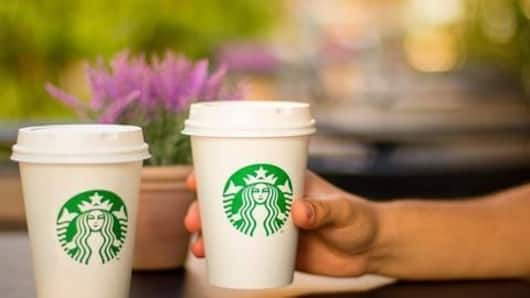 Iced drinks from Starbucks, Costa in UK contain faecal bacteria
A BBC investigation has found that iced drinks in the UK outlets of global coffee chains Costa Coffee, Starbucks and Caffe Nero contain bacteria found in faeces.
The BBC's Watchdog found that three out of 10 samples tested from both Starbucks and Caffe Nero contained faecal coliforms bacteria.
Seven out of 10 samples of Costa ice had traces of the bacteria.
Expert says faecal bacteria is a 'source of human disease'
Credits:
Tony Lewis of the Chartered Institute of Environmental Health said the levels found in the Costa Coffee, Starbucks and Caffe Nero iced drinks were "concerning."
He said: "These should not be present at any level - never mind the significant numbers found."
Lewis said such bacteria were "opportunistic pathogens - the source of human disease."
Coffee chains respond to investigation
Costa responded to the investigation saying it has updated its ice-handling policies and is introducing new ice equipment storage. Starbucks said it's investigating the claims and that it takes hygiene "very seriously." Caffe Nero said it's launched "a thorough investigation" and it'll take "appropriate action."