Chinese SC bans torturing methods to obtain evidence from convicts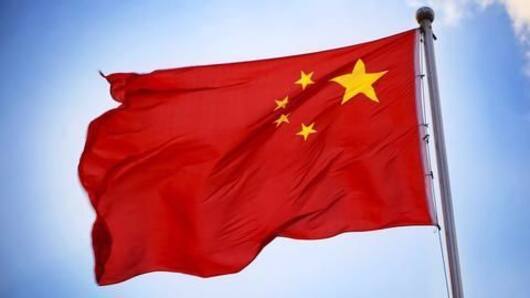 The Chinese Supreme Court has given orders to Chinese prosecutors and police to not use torture to extract evidence from convicts.
In an attempt to curb forced confessions in country's criminal justice system, SC has banned torture, threats and illegal detention.
This decision came to light after Chinese government faced criticism regarding delay in medical parole of jailed Nobel laureate Liu Xiaobo.
In context
China bans torturous methods against wrongful convictions
The activist
Who is Liu Xiaobo?
Liu Xiaobo is a human rights activist who called for democracy and had been sentenced to a 11-year term by the Chinese government on subversion charges.
Liu, a recipient of Nobel Peace Prize in 2010 was jailed for speaking against his country's laws.
As a political activist, Liu got jailed when he wrote about the need for freedom of voice in China.
Context
What triggered SC to ban torturous methods in obtaining evidence
This decision to ban forced confessions comes in the wake of supporters of jailed Nobel laureate Liu Xiaobo questioning as to why he was given a late medical parole when he is in the terminal stage of his cancer.
Dissidents of the current Chinese regime backlashed saying it was pathetic that so much time was wasted which could have been spent treating the patient.
Love World news?
Stay updated with the latest happenings.
Notify Me
Details
The new Chinese rule
The new Chinese rule states the use of force, threats to extract evidence as inadmissible and also says that the evidence gathered would be inconsequential.
The document further defined illegal obtained evidence as 'no evidence'.
The Supreme Court said that with the new rule, it aimed at preventing wrongful convictions and thus protect human rights in the country.
13 Jul 2017
China: Nobel laureate Liu Xiaobo dies in custody
Chinese Nobel Peace Prize laureate and political prisoner Liu Xiaobo has died aged 61 in custody.
He is the country's best-known human rights and democracy champion.
Since 2009, he was serving an 11-year sentence for advocating democracy and a non-violent resistance to put an end to the one-party communist rule in China.
He was diagnosed with liver cancer in May.
Conclusion
Current state of things in China
China has always been under radar for its harsh imposition of rules and regulations, especially its treatment with dissidents and activists.
Chinese residents whose beliefs do not resonate with state often suffer the brunt of the government. For instance, when Xi Jinping's regime started, laws on civil society have been stringent.
It is said that campaigners are detained in spite of laws in place.