World
Disabled man forced to crawl on-board by Japanese airline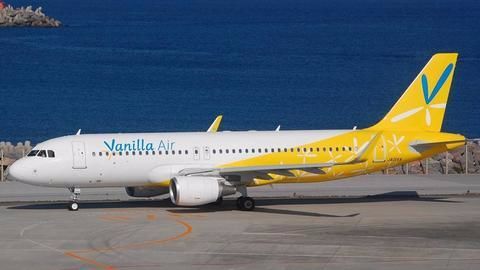 In a horrific incident, a wheel-chair bound Japanese man Hideto Kijima, was forced to crawl upto 17 stairs to get on-board a Vanilla Air flight.
The airline-staff told Kijima that for safety reasons, he would not be allowed to board if he couldn't climb the stairs without assistance.
Kijima said that the airlines staff forbade his friends from carrying him up the steps either.
In context:
Japanese airline forces disabled man to crawl on-board
29 Jun 2017

Disabled man forced to crawl on-board by Japanese airline
Vanilla Air lacks basic facility for disabled people
Love World news?


Stay updated with the latest happenings.
The ordeal

Disabled man Hideto Kijima shares his ordeal
Kijima said in a blog that he was forced to crawl up the stairs using only his arms and was surprised when staff said he wouldn't be able to fly if he couldn't climb the stairs.
He said he ignored them and kept moving up, or he wouldn't have been able to return to Osaka.
Kijima termed the incident as 'human rights violation'.
Apology

Vanilla Air apologizes, introduces measures
Vanilla Air, which is the budget arm of All Nippon Airways, apologized for the shameful incident.
The Vanilla Air airlines said it will provide a special chair for disabled people as it cannot provide a boarding bridge at the Amami airport.
Reportedly, a stretcher has been put in place at the airport to take care of the disabled people.