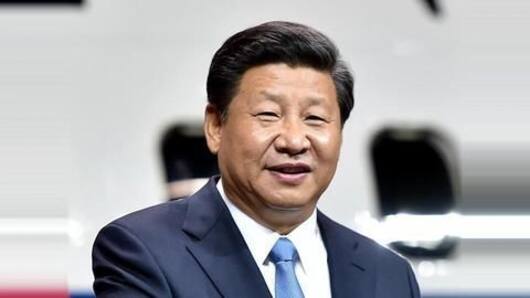 Mass protests expected as Xi Jinping's arrives in Hong Kong
Chinese President Xi Jinping has arrived in Hong Kong to mark 20th anniversary since the city's handover from Britain to China.
The visit is highly symbolic as it is Xi's first since he became president in 2012.
The visit and celebrations are expected to be dogged by massive protests and an annual pro-democracy rally to mark the handover day.
Several activists have been arrested.
Xi reiterates Beijing's support for Hong Kong's separate political system
Credits:
"For the past 20 years, Hong Kong has always had the strong backing of the central government," said Xi after he landed at the city.
He said the central government "will, as always, support Hong Kong's economic development and improvement of people's lives."
He also pledged that Beijing would "ensure 'one country, two systems' will continue with stability."
What is "one country, two systems" policy?
When Hong Kong was handed over from Britain to China in 1997, Beijing had agreed to govern it under the "one country, two systems."
This granted Hong Kong its own legal system, partial democracy with more than one political party, and the fundamental rights to free speech and freedom of assembly.
However, China's influence on the city has been growing, leading to protests.
Love World news?
Stay updated with the latest happenings.
Yes, notify Me
Security tightened across Hong Kong ahead of Xi's visit
Credits:
Beijing's increasing interference in Hong Kong affairs have led to protests by activists demanding more political freedom.
Ahead of Xi's visit, a number of activists, including prominent student leader Joshua Wong were arrested.
Hong Kong's city centre has been placed under a tight security lockdown with several roads and areas being blocked off to the public.
Thousands of police officers have also been deployed.
Mass protests greeted Xi's predecessor during 2012 visit
Former president Hu Jintao's visit to Hong Kong in 2012 to mark the 15-year celebrations of the handover was met with protests by hundreds of thousands of citizens against Beijing's perceived attempts at stifling political reforms.
Mass protests broke out in September 2014 in Hong Kong's main city centre. The protesters called for full democracy and the then-Chief Executive CY Leung's resignation.