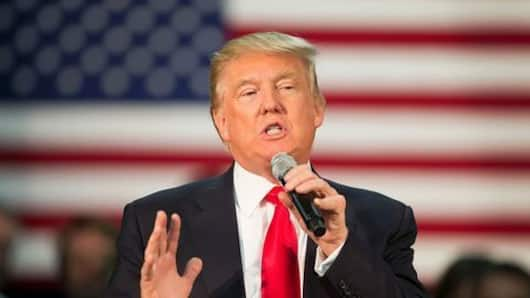 Trump warns of "determined response" against North Korea
US President Donald Trump said it's time for a "determined response" with North Korea since years of "strategic patience" have failed.
At a press conference with South Korean President Moon Jae-in in Washington, Trump said both countries are "facing the threat of the reckless and brutal regime."
His statement comes following a series of nuclear-capable missile launches by North Korea.
South Korea vows to support Trump over North Korea
Credits:
On June 30, South Korea's President Moon Jae-in vowed to stand firmly with US President Donald Trump against North Korea.
Moon's statement came during his inaugural presidential visit to Washington where he appeared to play down his past stance of a softer approach towards Pyongyang.
His statement comes as North Korea warned the UN Security Council it would keep expanding its nuclear arsenal.
Trump urges North Korea to 'choose better path'
Trump has called on North Korean to "choose a better path... quickly".
"The nuclear and ballistic missile programs… require a determined response," he added.
He said America is "working closely with South Korea and Japan, as well as partners around the world, on a range of diplomatic, security and economic measures to protect our allies and… citizens from this menace known as North Korea."
Love World news?
Stay updated with the latest happenings.
Yes, notify Me
Military action against North Korea would be tragic
Credits:
For all the tough rhetoric, it's unclear how Trump would act on North Korea.
US Defense Secretary Jim Mattis has warned that military conflict with North Korea would be "tragic on an unbelievable scale."
Trump had hoped that Pyongyang could be reined in by its biggest trading partner China but this approach has failed, leaving him frustrated.
South Korea's Moon warns of 'stern response' to Pyongyang
Meanwhile, South Korean President Moon warned of a "stern response" to North Korean provocations.
He said both he and Trump would "employ both sanctions and dialogue in a phased and comprehensive approach."
Both Trump and Moon said they're open to restarting talks with North Korea but only if it gives up its weapons program.