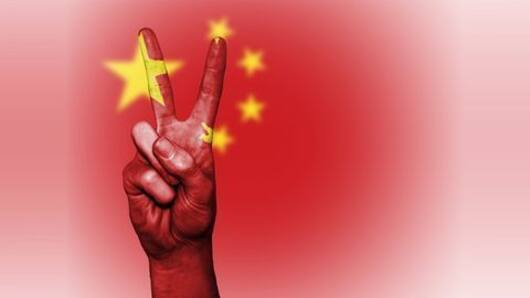 China may consider alternative routes for Kailash-Mansarovar Yatra
The Chinese Embassy in New Delhi has conveyed its willingness to discuss the possibility of facilitating the Kailash-Mansarovar Yatra (KMY) through alternative routes.
Asserting China's respect for Indians' religious sentiments, Chinese Embassy spokesperson Xie Liyan noted the the importance of KMY in sustaining people-to-people relations between the two countries.
China had earlier turned back Kailash-Mansarovar pilgrims, amid intensifying stand-off at the Sikkim border.
Kailash-Mansarovar Yatra
Kailash Manasarovar Yatra (KMY) is well-known for its religious and cultural significance; Kailash Mansarovar is in Tibet, China.
Hundreds of pilgrims undertake the yatra every year.
There are two routes for the yatra: Lipulekh Pass (Uttarakhand) and Nathu La Pass (Sikkim).
It holds significance for the Hindus as the "Abode of Lord Shiva"; it also holds religious importance for the Buddhists and the Jains.
KMY: China's alternatives for Nathu La
According to the official statement from the Chinese Embassy, options are still open to undertake the Yatra officially through the Lipuleku Pass and unofficially through Lhasa and Purang in Tibet's Ngari prefecture.
Love World news?
Stay updated with the latest happenings.
Yes, notify me
What has happened so far?
PLA accused India of halting its road construction in the Donglang area near Sikkim, while India says that it stopped the PLA which transgressed into the Doka La area and destroyed two bunkers.
China stopped Indian pilgrims from undertaking the Kailash-Mansarovar Yatra through Nathu La from Sikkim to Tibet.
Maintaining that Doklam is part of its territory, Bhutan accused China of violating its boundaries.
Chinese embassy statement justifies halting KMY pilgrims
The statement notes that China has made great efforts since the 1980s to ensure a smooth and safe journey for the Kailash-Mansarovar pilgrims.
It further added that although both the governments had agreed to facilitate the journey for 350 pilgrims in seven batches to Xizang through Nathu La, China had to halt their entry due to safety concerns ensuing from the clashes in Doklam.
KMY as a confidence building measure
China opened up the Nathu La route in 2015 after Chinese President Xi Jinping's India visit in 2014. According to official figures from Xizang authorities the journey is undertaken by about 1000 official pilgrims and 10,000 non-official pilgrims, emerging into a major confidence building measure.