World
China has problems with most neighbors, not just India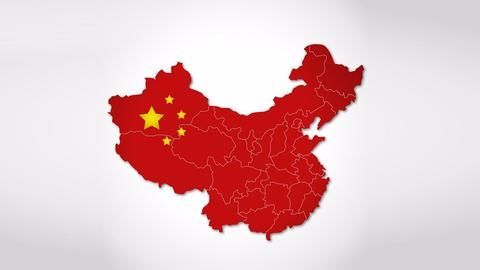 The ongoing standoff between Indian and Chinese troops at the India-Bhutan-China tri-junction area near Sikkim has placed the spotlight on Beijing's territorial disputes.
But India and Bhutan aren't the only two countries China has border issues with.
In fact, China has territorial disputes with nearly all its land or maritime neighbors, including Vietnam, Malaysia, Japan and South Korea. We explain.
In context:
China's territorial disputes with neighbors explained
07 Jul 2017

Xi calls for 'peaceful resolution of regional disputes'
On July 7, Chinese President Xi Jinping reportedly called on "the BRICS countries to push for peaceful settlement of regional conflicts and disputes."
His statement, which were on the side lines of the G20 summit, comes as China uses its military to assert itself in disputes along the Indian border, in the South China Sea and East China Sea.
08 Jul 2017

China has problems with most neighbors, not just India
Love World news?


Stay updated with the latest happenings.
Indian border

Sino-Indian border dispute leads to strained ties
India and China share a 3,488 km long border.
China claims the Indian state of Arunachal Pradesh, which it refers to as South Tibet.
India claims China has illegally occupied Aksai Chin during the 1962 war. New Delhi says the region is part of Jammu and Kashmir.
The Sino-Indian border dispute is a source of mutual suspicion and militarization, paving way for potential conflict.
South China Sea

What is the South China Sea dispute about?
China claims most of the South China Sea region as its territory, including the Paracel and Spratly island chains.
These island chains are also claimed by Vietnam, the Philippines, Malaysia, Indonesia and Brunei.
China is spurring insecurity among its smaller maritime neighbors by backing its expansive claims of expanding its military.
The bitter dispute has raised fears of possible conflict having serious global consequences.
East China Sea

What is the East China Sea dispute?
China-Japan ties have been strained by rival territorial claims over a group of islands, known as the Senkaku islands in Japan and the Diaoyu islands in China.
South Korea is also party to the dispute.
The dispute has caused relations between China and Japan in particular to deteriorate.
Both countries' military forces regularly intercept each other, leading to possible confrontation between the Asian heavyweights.