Demonetization: Rs. 3,302cr in old notes stuck in Nepal, Bhutan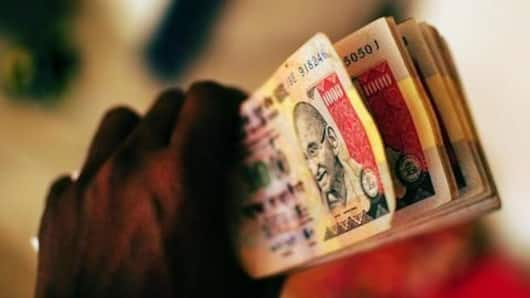 The SC has directed the Centre to open a new window for exchange of old notes. This comes as a ray of hope not only for Indians, but for several Nepalese and Bhutanese citizens.
Both countries deal extensively in Indian currency. An estimated Rs. 3,302cr in Indian currency is stuck in Nepal and Bhutan.
They now hope they will get their savings back.
In context
Indian demonetization leaves foreign nationals in the lurch
Cases
Many in Nepal and Bhutan had lost their life savings
Consider Balram Chainrai from Nepal and Kezang Tshering from Bhutan. Both traders had saved up lakhs in Indian rupees, which all turned scrap on November 8, 2016.
Tsherin has already been on several visits to India since then, but even the RBI and MEA didn't help.
Traders in Kathmandu have stopped dealing in Indian currency, Chainrai says. Another Nepalese businessman, Binod Kumar, agrees.
Nepalese central bank coordinating with Indian counterpart for a solution
The RBI allowed Nepalese citizens to exchange notes upto Rs. 4,500, but the Indian Embassy wasn't happy with the move as Indian nationals weren't included. Governor of Nepal Rashtra Bank, Chiranjibi Nepal, says the country is in talks with RBI to figure out a solution.
Love World news?
Stay updated with the latest happenings.
Notify Me
Others
But it's not just Nepal and Bhutan
The demonetization effect hasn't been limited to Nepal and Bhutan; traders in Sri Lanka have now stopped accepting Indian currency.
Despite the Modi government's focus on strengthening diplomatic ties, the move and the subsequent "indifference" of Indian authorities surprised many.
However, Joint Secretary in-charge of ties with Nepal and Bhutan, Sudhakar Dalela, insists the government has been considerate. It is "hopeful" of a solution, he adds.