Trump-ed: US President curbing US citizens rights, results in lawsuit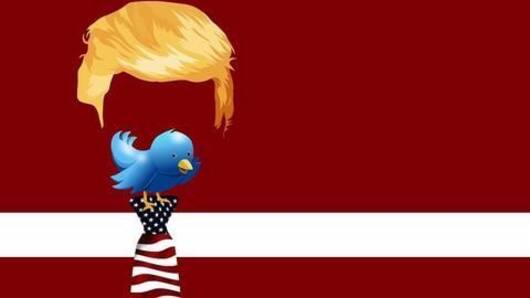 Donald Trump has embarked on a noble journey of "Making America great again" and regularly shares his nuggets of wisdom on Twitter via @realDonaldTrump.
However, the realness of his thoughts doesn't always go well with Americans. They end up criticizing them and Trump blocks them as a matured response. (sarcasm-alert)
Those made bereft of his insight have now filed a lawsuit against the POTUS.
In context
Trump doesn't like honest criticism, Americans do
Rights
President is choking citizen's rights
The case is being pushed by the Knight First Amendment Institute at Columbia University.
The premise of the lawsuit is that Trump, by blocking his users, is curbing free speech and it also shows that the POTUS only wants "ayes" and no "nays" of his views.
This is a grave violation of the USA's First Amendment which as the POTUS he's supposed to protect.
@realDonaldTrump
Americans want @realDonaldTrump to stop blocking them
Seven people have jointly filed this lawsuit at federal court in New York. Jameel Jaffer, the Knight Institute's executive director cited that Trump's Twitter account is now an important source of news and an integral forum "for speech by, to, or about the president."
The plaintiffs want Trump to unblock their accounts and also to ensure that nobody gets blocked because of their opinions.
Love World news?
Stay updated with the latest happenings.
Notify Me
Covfefe
Trump's pearls of wisdom or Covfefe
Trump's Twitter feed, over the course of time, has been a gift that keeps on giving.
We learned a new word, "Covfefe." No one is sure of its meaning but we assume it's important because POTUS wrote it.
We also got to know that every decent news publication was plotting against him, except the beacon of truth i.e. Fox News, via his Twitter handle.
POTUS
Dear Donald "Make America Great Again" Trump, its common sense
White House representatives have maintained with gravity that Trump's tweets should be considered as "official statements."
It's the basic right of the people, who are citizens of a country that boasts about being a pillar of democracy, to dissent or comment on official proceedings.
After all, Abraham Lincoln, 16th POTUS did say, "He has a right to criticize, who has the heart to help."