UK begins crackdown of porn websites, bulk-buying bots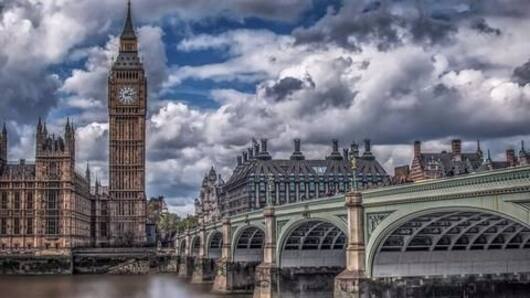 London has started the nine-month countdown of introducing compulsory age checks on online pornography to prevent those under 18 from accessing it.
The April 2018 goal, though termed "unrealistic" by some, will see the Digital Economy Act imposing punitive measures on bot usage to hoard concert tickets and ensuring mandatory subtitles on free-to-air UK channels, among others.
Here's more about it.
In context
UK law curbs minors' access to pornography
Age
A compulsory age-check
Any website or online platform that provides access to pornography to UK citizens will need to comply with the age-check requirement.
Those refusing to comply will face a fine and its third-party payment services would be asked to remove support.
The nitty-gritty of how the UK government is planning to implement this restriction is yet to be known.
Credit card
Providing credit card details
The regulator also has the authority to make sure that Internet providers block access to services that are not playing by the new rules.
The UK requires its citizens to be at least 18-years-old to have their own credit card. Therefore, ministers suggested that pornographic websites should demand credit card information from the users prior to providing any access to its content.
Love World news?
Stay updated with the latest happenings.
Notify Me
Regulator
Things are yet to be chalked out
The final measures will, however, be initiated and regulated by the as-yet unappointed regulator, which will not be decided until this autumn.
While many are lauding the step taken by the UK government, experts believe, given the sheer volume of pornographic sites out there on the Internet, it will be a tough task to bring it to fruition at such an early date.
Hiccups
Hiccups on the way
Moreover, admitting that one watches porn, even to the credit card authorities may lead to a moral dilemma. At the same time, not all of these sites are trustworthy, so providing details may end up being a security risk.
It remains to be seen how the government zeroes in on a way that addresses these concerns and yet fulfills their end of the bargain.
Measures
The wheels are already in motion
There are several other topics that'll be taken care of under this act. It'll require that video-on-demand programs provide subtitles as an option. It'll mark the usage of bots to bulk-buy event tickets as a criminal offense.
Some provisions have already been levied, like the "broadband universal service obligation." It ensures that every household has the right to request download speeds of minimum 10MB/second.