The Hellfire Club: The group waging online war against ISIS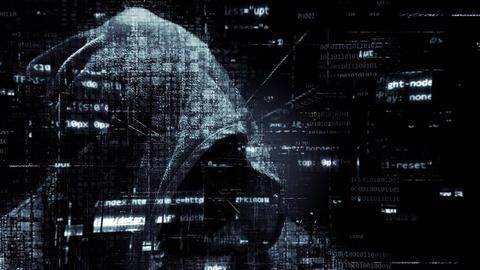 Even as Security and intelligence agencies are constantly monitoring and neutralizing terrorist threats on the ground, their operations and ideology seem to thrive online, attracting many to join and facilitate their activities.
As government and technology companies seem overwhelmed at this, a group of independent monitors known informally as 'The Hellfire Club' are working hard to identify them and stop them from spreading propaganda.
In context
Terrorist hunters checking radical activities online
Context: Terrorist tentacles in the cyberspace
With widespread use of social media, powerful terrorist organizations including ISIS resort to online platforms including WhatsApp to attract users to spread radical ideologies and plan attacks. In the absence of a concerted strategy, security agencies and tech companies find it hard to monitor them
Background
Hunting terrorists online
The origins of online terrorist hunting can be traced back to 2015, when hackers group 'Anonymous' declared war on ISIS after the Paris attacks, launching #OpIsis intending to 'hunt ISIS down.'
Groups including the KDK and Ghost Security Group were formed afterwards intending to take IS websites down and tackle inaccuracies, including bots taking down accounts belonging to innocent Muslims.
Love World news?
Stay updated with the latest happenings.
Notify Me
About
Hellfire Club
The Hellfire Club was founded by Colonel Kurtz (pseudonym) in 2016.
It is made up of around a dozen members working out of Indonesia, Middle East, Europe and the US, who spent 4-14 hours a day tracking ISIS activities online.
They operate via a private Twitter group and claim to have high-level skills at doing this, helping even intelligence agencies to identify online Jihadis.
Are online terrorist hunters more effective than others?
According to Kurtz, their monitoring is better than algorithms or moderators used by technology companies as they track activity across different platforms, enabling them to quickly neutralize accounts that pop up rapidly. "They aren't correlating the data like us", says another member of the club.
Conclusion
How can terrorist hunters have an effective impact?
"There is no way to do anything meaningful without collaborating with law enforcement - anything else is just child's play," notes Michael Smith, a seasoned researcher in Islamist extremists, on use of social media.
While things can work with collaboration, they can be seriously counter-productive or dangerous in the absence of such collaboration leading to the hunters themselves being targeted by law enforcement.