What would the US do if India-China war breaks out?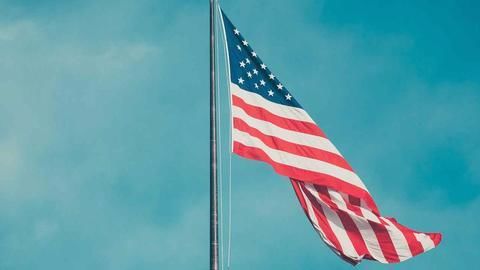 As the possibility of India-China conflict is looming large over the subcontinent, against the backdrop of the Sikkim standoff, two American experts have stated that the US will not be a silent witness in such a scenario and might even pressurize Beijing.
Zack Cooper of Washington-based Center for Strategic and International Studies further added that this might lead to stronger US-India security co-operation.
In context
US won't stay silent during India-China war: Experts
Context: Sikkim standoff
Indian and Chinese troops have been engaged in a standoff along the LAC in the Doklam region, situated in the Sikkim-Bhutan-Tibet tri-junction for over a month. Both sides have mobilized troops in mass numbers, leading many to speculate on the possibility of war.
About
The dynamics between US, India and China
Both India and the US are wary of China's increasing economic and military might and expansionist tendencies in the South and East China Seas.
Further, India and Pakistan are sworn enemies while China and US maintain good ties with Pakistan for strategic reasons.
Moreover, US-India ties have strengthened in recent years finding a major convergence in keeping China's expansionist ambitions in check.
Love World news?
Stay updated with the latest happenings.
Notify Me
Details
China warns against US interference in Doklam
Commenting on Washington's intentions, Chinese Daily, Global Times noted that neither India nor China desire war, but the US does.
Stating that US interference will not deter China from safeguarding its territory, it said: "There are certain forces in the West that are instigating a military clash between China and India, from which they can seek strategic benefits at no cost to themselves".
Expert opinion
How would the US react if conflict breaks out?
Experts opine that the US might enhance its naval presence in the Indian Ocean Region (IOR) if a war does break out between India and China.
According to Mohan Malik from the Honolulu-based Asia-Pacific Center for Security, US might even send an aircraft carrier and submarines to "monitor and deter Chinese naval assets and provide logistical, material and intelligence support to the Indian military".
It might be better for China to de-escalate
Zack Cooper from CSIS is of the view that , "if China continues to pursue claims against India, Beijing risks creating an anti-China balancing coalition of its own making. Beijing would be wise to de-escalate the crisis and resolve the stalemate without a violent conflict,"