World
US to introduce stricter screening measures for tablets, e-readers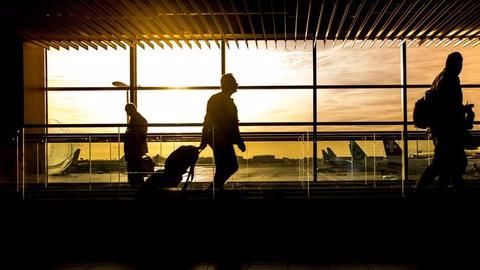 Passengers traveling in US airlines will be required to take out their tablets, e-readers and other large electronic devices from carry-on luggage for inspection.
The tighter security screening has been introduced over fears that terror groups could hide bombs in them.
So far, passengers have been required to remove mainly laptops from their bags.
The measures will be imposed in the "weeks and months ahead."
In context:
US tightens security screening for travelers in airports
21 Mar 2017

Electronic devices larger than cellphones banned on certain US-bound flights
In March, the US banned electronic devices larger than a cellphone on incoming flights from 10 airports in eight countries, including Egypt, Saudi Arabia, Kuwait, Qatar and Turkey.
US officials cited fears of possible bomb concealed in the large devices being carried in cabin baggage.
Devices such as tablets, DVD players, laptops and cameras were allowed to be carried in checked-in luggage.
29 Jun 2017

US announces new flight security measures to avoid laptop ban
On June 29, the US Department of Homeland Security unveiled enhanced security measures for all flights entering the US.
The measures include enhanced screening of personal electronic devices, passengers and explosive detection for an estimated 2,000 foreign flights arriving in the US daily.
Officials said the move prevents an expansion of an in-cabin ban on laptops and large electronic devices.
Love World news?


Stay updated with the latest happenings.
27 Jul 2017

US to introduce stricter screening measures for tablets, e-readers
Background

New rules follow US' enhanced security screening measures
The US Department of Homeland Security (DHS) said last week that 180 global airlines flying directly to US airports had complied with the first phase of enhanced security measures.
These measures were unveiled in June to prepare against potential bomb threats.
They included enhanced passenger screening, additional security protocols pertaining to aircraft and scrutiny by sniffer dogs.
Details

New rules to apply to LA, Boston, Detroit airports initially
The US Transportation Security Administration said the new rules will be introduced as part of a pilot projects at 10 airports, including Detroit, Los Angeles, Boston and Phoenix.
These will subsequently be expanded to all US airports.
The enhanced security measures wouldn't apply to travellers in "pre-check" security lanes but only those at standard security lanes.