Boy Scouts apologize for Trump's highly-politicized speech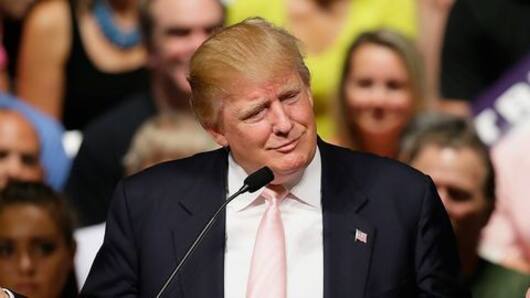 Michael Surbaugh, the chief scout of the Boy Scouts of America (BSA), has apologized for remarks President Donald Trump made at the group's national event.
Trump had criticized his political rivals and promoted his agenda during the event, attended by over 30,000 people.
Surbaugh said the BSA has always tried avoiding taking political positions since its creation.
In context
Trump's politicized speech at Boy Scouts event
Trump speech
Trump criticizes rivals, calls Washington politics a "cesspool"
During his speech to the BSA, Trump criticized his former Democratic opponent Hillary Clinton and his predecessor Barack Obama, hailed his election victory and slammed the "fake news" media.
Interestingly, before starting his remarks, Trump asked the audience: "Who the hell wants to speak about politics?"
He also called politics in Washington, DC, a "cesspool" and "sewer."
Trump's comments angers parents
Trump's highly-politicized comments were criticized by parents and members of the Scout community. "Wow, this is what you are teaching the Boy Scouts? To be disrespectful to a Past President," a parent named Debbie S. Milligan wrote online.
Love World news?
Stay updated with the latest happenings.
Notify Me
Apology
Boy Scouts regrets 'politics being inserted' during event
Surbaugh said inviting the president was customary.
"I want to extend my sincere apologies to those in our Scouting family who were offended by the political rhetoric…," he said.
"We sincerely regret that politics were inserted into the Scouting programme," he added.
He said the BSA teaches youth to participate in their government, respect different perspectives and "stand up for individual rights."
Boy Scouts insists it is non-partisan
The BSA has insisted that it was "wholly non-partisan and does not promote any one position, product, service, political candidate or philosophy." The invitation to Trump was a "long-standing tradition and is in no way an endorsement of any political party or specific policies."