Human remains likely from 50-year-old Air India crashes found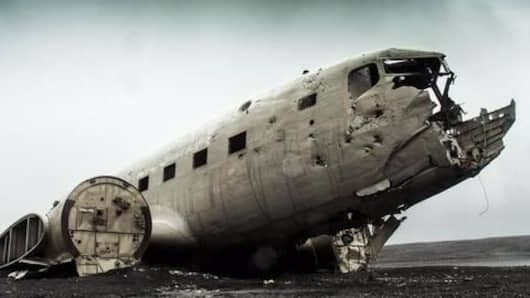 Body parts believed to belong to passengers on either of two Air India planes that crashed 50 years ago have been found in the French Alps.
However, it is unclear till now whether the hand and the leg recovered belong to the same passenger or two, and whether they are from the 1950 crash or the 1966.
Investigations will reveal more details.
In context
Body parts from 50-year-old crashes recovered
Details
Two planes crashes in the 1950s, 60s killed about 170
Daniel Roche, plane accidents enthusiast, has been searching for remains since years, but this is the first significant discovery he made on July 27.
According to initial assumptions, they belong to passenger/s on an AI India flight in 1950 that crashed in the mountain, killing 48 people.
Or they could be from a 1966 Bombay-New York AI Boeing 707 crash near Mont Blanc's summit that killed 117.
Facts
Examination to be conducted on the recovered remains
Based on the fact that he also came across one of the four jet engines of the 1966 plane, Roche believes the hand and the leg belong to a female passenger on that flight.
However, according to Stephane Bozon of the local gendarmerie, "These remains are probably not from the same person."
Local emergency services have taken away the remains for investigation.